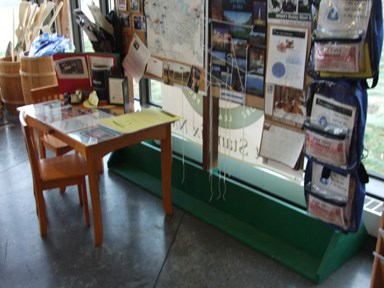 Junior Ranger Programs:.
Hi Kids!
As a Junior Ranger you can help
National Parks in many ways:

Learn the park stories.
Stay safe.
Keep the park free of litter.
Tell others about the things that you have learned.
Continue learning about other National Parks!

How can YOU become a Junior Ranger?

.
Fort Stanwix National Monument offers two

Junior Ranger programs to choose from!

1
The first is our in park explorer option.
Just come visit and ask a Ranger for a booklet!

If you want to be ready when you arrive you can
have your parents/guardians request a book be mailed to you before your visit.
That way you can begin your explorations early!
Write To:
ATTN: Junior Ranger Program
Fort Stanwix NM
112 E Park Street
Rome, NY 13440
OR