For Teachers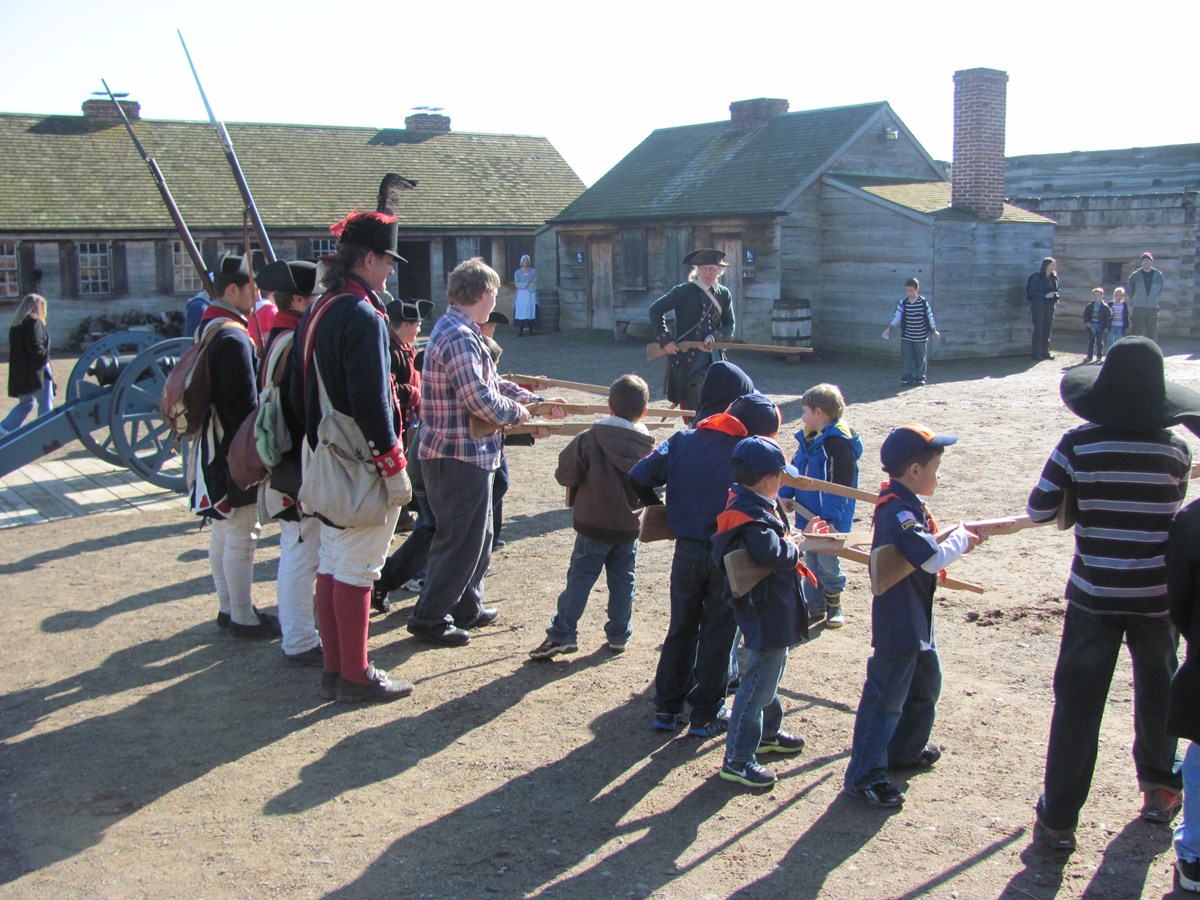 Education Program Overview

Dear Educators,
Thank you for your interest in Fort Stanwix National Monument education programs.
In the pages that follow, you will find descriptions of the programs offered at your academic learning levels. Please consider what you would like your students to gain from participating in a program at Fort Stanwix; this will help you to decide which program to reserve for your group.

You will also find options for a self-guided visit. The self-guided visit can be scheduled for either before or after your ranger-guided program, or you may choose to have your group self-guide for their entire visit at the park. Although it is not a requirement that your group reserve times for the self-guided activities, it is appreciated so park staff can be prepared for the potentially high volume of visitors on that day.

If you are interested in reserving a program, the park is currently accepting groups through 2020. All programs are free of charge.

Please fill out the Fort Stanwix Education Program request form and forward it to the Park Education Coordinator to schedule your group's visit at the park.

It is highly recommended that all teachers make their reservation for spring before the December break to ensure the first choice in program dates and times are available.

Sincerely,

The Fort Stanwix National Monument Interpretive Staff


Last updated: September 17, 2019