Fees & Passes
The park is no longer accepting cash for entrance fees. Credit, debit, and contactless payments are the only methods of payment currently accepted.

Fort Pulaski National Monument participates in the congressionally authorized Federal Recreation Lands Enhancement Act. Under this program, parks keep 80% of all fees collected;the remaining 20% will be deposited in a special account to be used in parks where fees are not collected. Funds generated by the fees are used to accomplish projects the parks have been unable to fund through annual Congressional allocations. Entrance fees help support projects in the monument to improve the experience for visitors. For more information, call (912) 219-4233.
Overview of entrance requirements
All visitors MUST have
Required for all visitors*
* May not apply in some cases. See details below.
Entrance Passes
Standard Entrance Pass
$10.00
A site fee of $10 per person is required to visit Fort Pulaski and the surrounding areas. Admission is valid for 7 consecutive days. Youth 15 and under are admitted free of charge.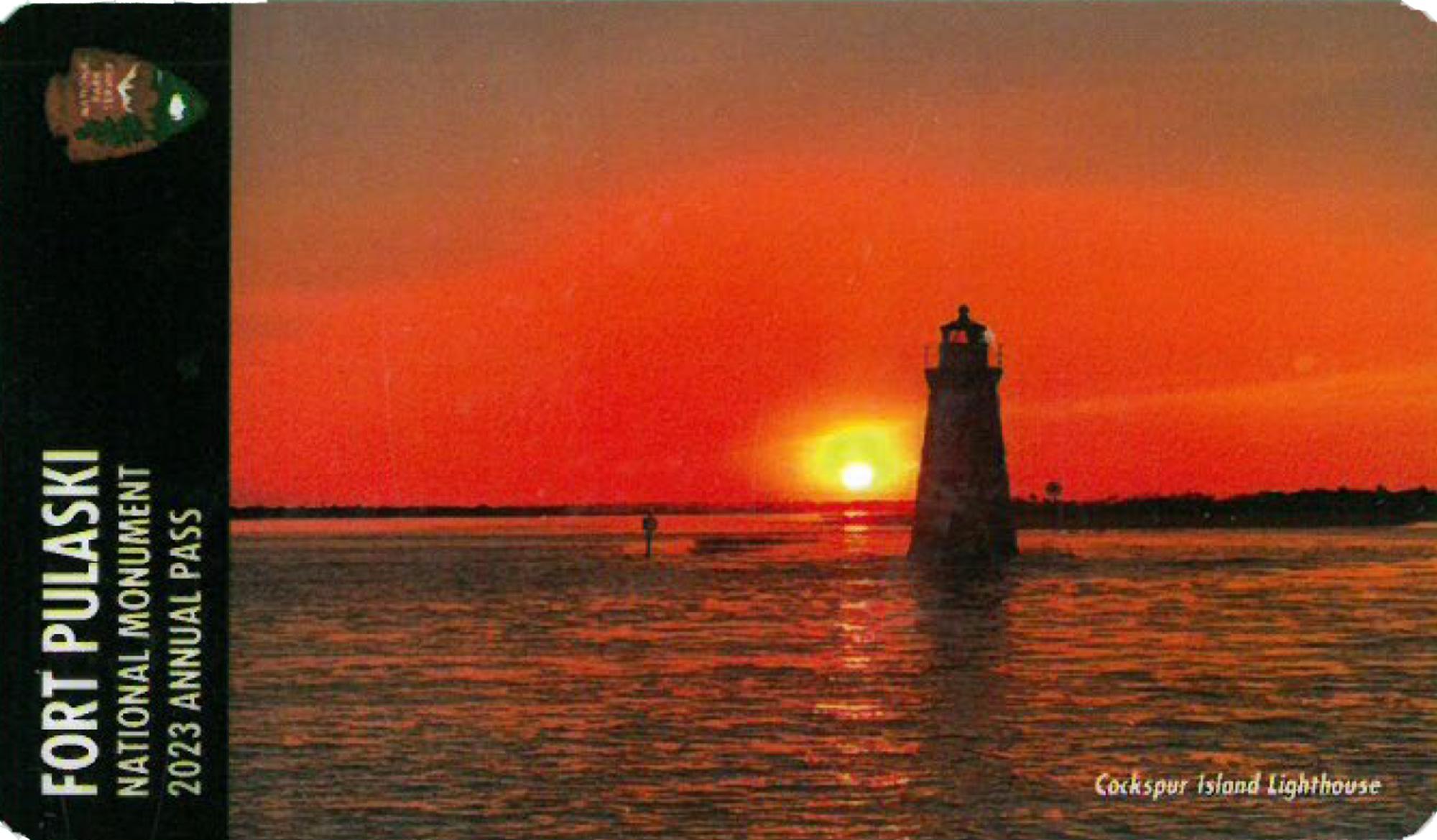 Annual Entrance - Park
$35.00
The Fort Pulaski Annual Park Pass provides entry into Fort Pulaski National Monument for the pass holder and 3 other adults. The pass is valid for a year from the month of purchase. Each Fort Pulaski Annual Park Pass may have 2 separate passholders.
2023 Fee-free Days
No entrance pass required on these days:
2023 Fort Pulaski Fee-free Days
No entrance pass required on these days:
Sunday, February 5 — Super Museum Sunday
Saturday, March 4 — March Haynes Day Celebration
Sunday, October 15 — The National Monument's Birthday
---
Academic Fee Waivers
National Park Service regulations allow school groups and other bona fide national and international academic institutions to obtain a waiver for park entrance fees, provided that the visit is for educational or scientific purposes, and the resources or facilities the group proposes to use support those purposes. Learn more about academic fee waivers.
Commercial Use Authorization
A Commercial Use Authorization (CUA) is a business permit with the National Park Service. It authorizes you to conduct commercial activities and to provide specific visitor services within a national park. For more information about CUAs, visit our Commercial Use Authorization page.


Last updated: May 22, 2023