Things To Do
Activities
The Visitor Center is the best place to begin your visit. The ranger on duty will answer your questions and collect your entrance fee. The twenty-minute movie "Road of Necessity" introduces the park story. Talks, tours, and historic weapons demonstrations are offered during the summer months. Get a complete schedule of activities at the visitor center.
Follow the short paved path from the visitor center to the Great Meadow and Fort Necessity, where the French & Indian War began.
You may wish to take the short hike to the Mount Washington Tavern. In the spring, summer and fall, tours of the Tavern are available when staffing permits. The Mount Washington Tavern operated as a stage stop from 1828 to 1855. It is now a museum focusing on life along the National Road.
A monument marks the final resting place of British General Edward Braddock at the Braddock Grave Unit. Outdoor exhibits explain the ill-fated Braddock Campaign of 1755. A trace of the Braddock Road is clearly visible at this site.
Visit Jumonville Glen, the site of Washington's first encounter with the French. Outdoor exhibits help visitors understand the event.
Plan 1 1/2 to 2 hrs to see the historic sites in the main of the park. Add an hour to visit Braddock's grave and Jumonville Glen.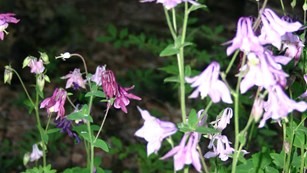 Trails and Outdoor Activities
Five miles of hiking trails lead through forest and meadows around Fort Necessity.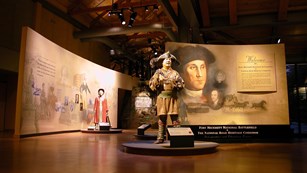 Museums and Indoor Activities
The Fort Necessity Interpretive and Education Center contains exhibits, a movie and park store to help you explore the park's stories.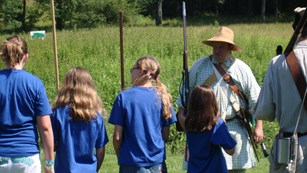 Programs for Kids and Youth
Junior Ranger Programs, Education Programs, and Programs for Youth Groups are offered at Fort Necessity.


Last updated: November 10, 2021