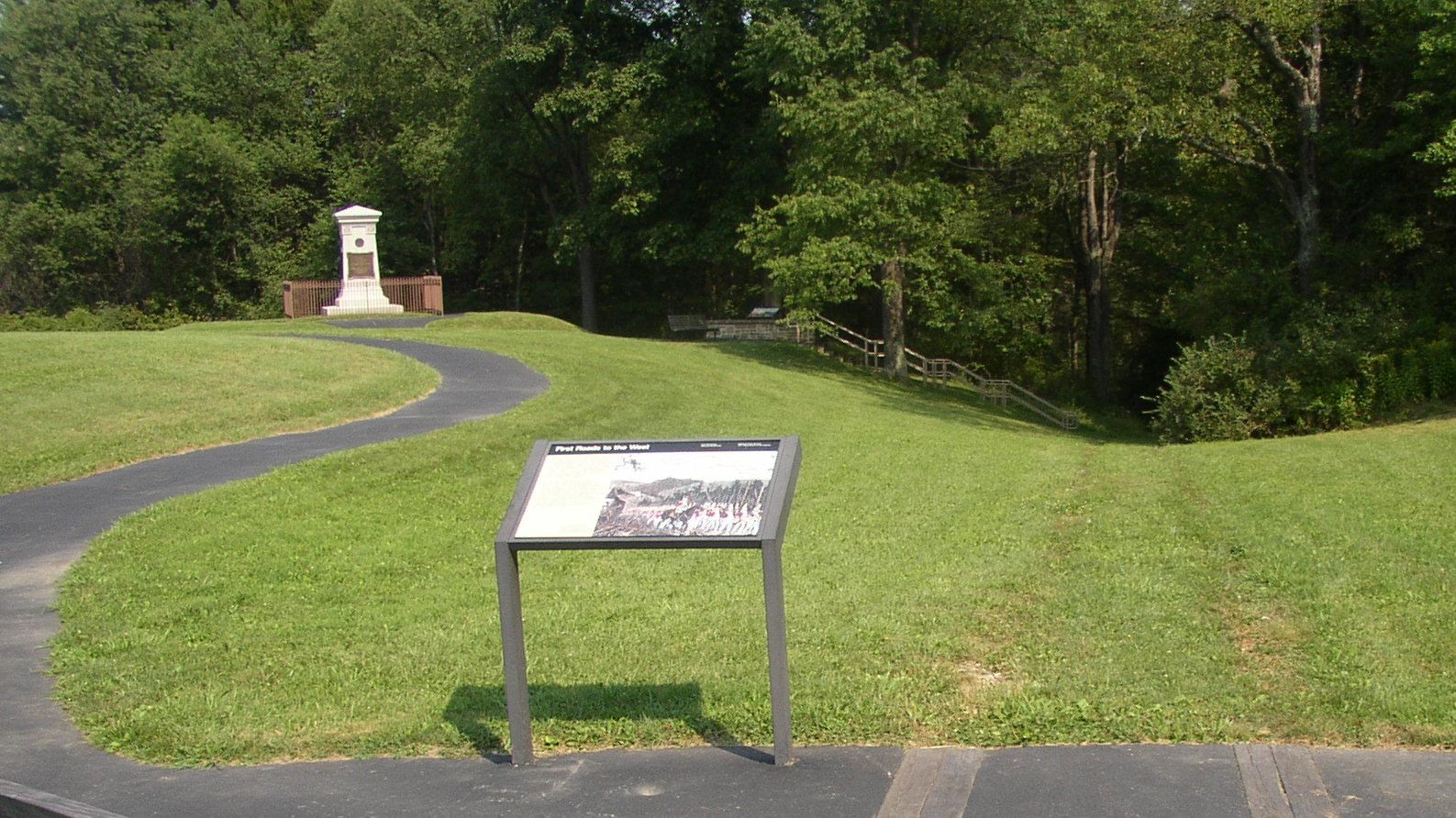 Location:
One mile west of Fort Necessity, 3258 National Pike, Farmington, PA
Significance:
The burial place of General Edward Braddock
Designation:
National Register of Historic Places
Historical/Interpretive Information/Exhibits, Information Kiosk/Bulletin Board, Parking - Auto, Parking - Bus/RV
British General Edward Braddock died from a mortal wound he had received three days before and was buried in the military road they were retreating on. This location is open seasonally and includes a ¼ mile walking trail and interpretive signs.
The battle on July 9, 1755 did not go well for the British under General Braddock's command. After a four-hour fight Braddock was shot in the lung and he called a retreat. The army had taken heavy casualties and limped back along the road they had just built. Four nights later the demoralized general died.
Fearing that their enemies, the French and their American Indian allies, might take Braddock's body if they could find it, they buried him in the middle of the earthen road to hide his grave.
About fifty years later, workers fixing the road found his remains and moved them a short distance to a new burial spot. 
Today visitors can see both the original burial location and his final resting spot. Follow the link to learn more about the Braddock campaign
Braddock's Grave

An audio clip from the self guided tour that describes what you may see at Braddock's Grave
Last updated: June 24, 2022