Telegram Reporting Nolan Death
The Western Union Telegraph Company
Oct. 27th, 1885
[Sent from Fort Wingate, N.M. Territory to the Adjutant General's office in Washington D.C.]

Maj. Nicholas Nolan third Cavalry dies at Holbrook Arizona on twenty fifth inst. his remains arrived at this point last night and will be buried here today with military honors his family will arrive here this morning.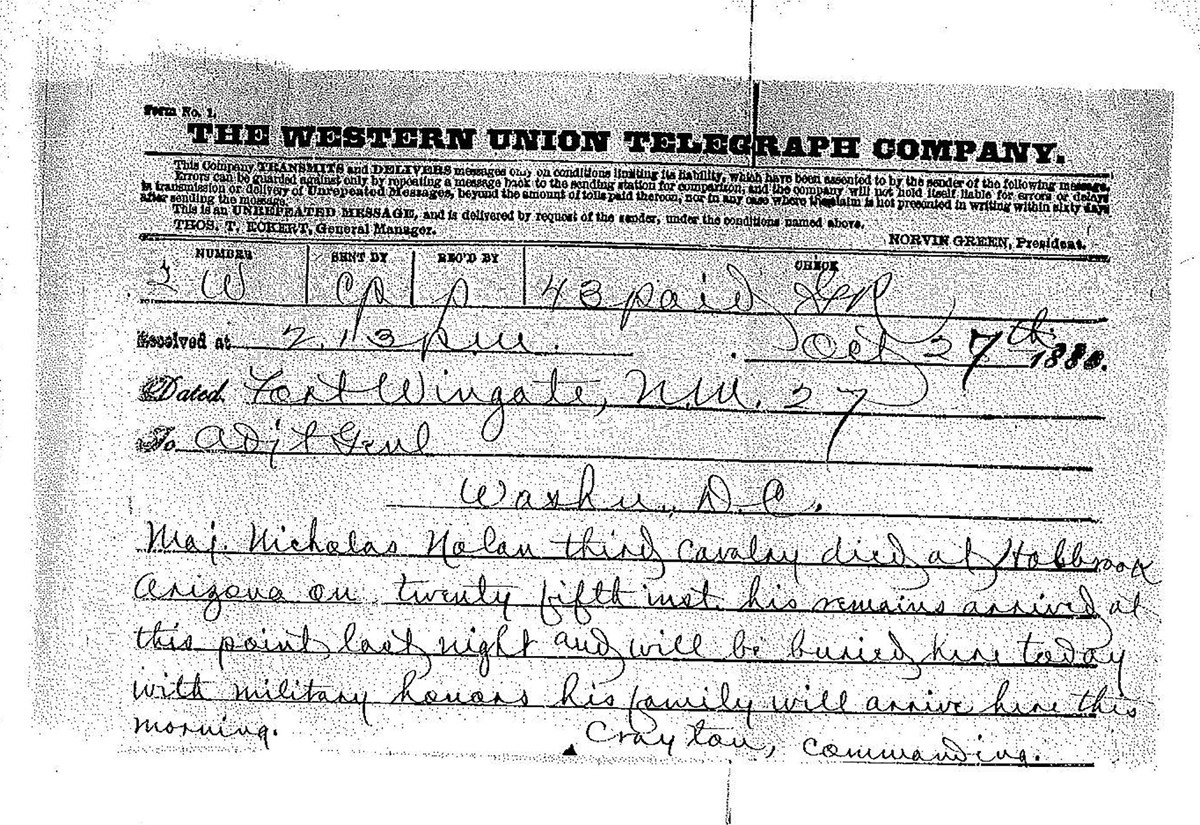 Last updated: January 24, 2017