Brevet Promotion Acceptance
Fort Larned, Kansas
October 21st 1868

Adjutant General U.S.A.
Washington, D.C.

General,

I have the honor to acknowledge receipt of letters of appointment as Brevet Major and Brvt Lieut. Colonel U.S.A. and to signify my acceptance of the same.

Enclosed please find "Oath of Office" duly signed and attested.

Very Respectfully
Your obt Servt
Nicholas Nolan [signature]
Capt 10th Cavalry, bv. Lt. Col. U.S.A.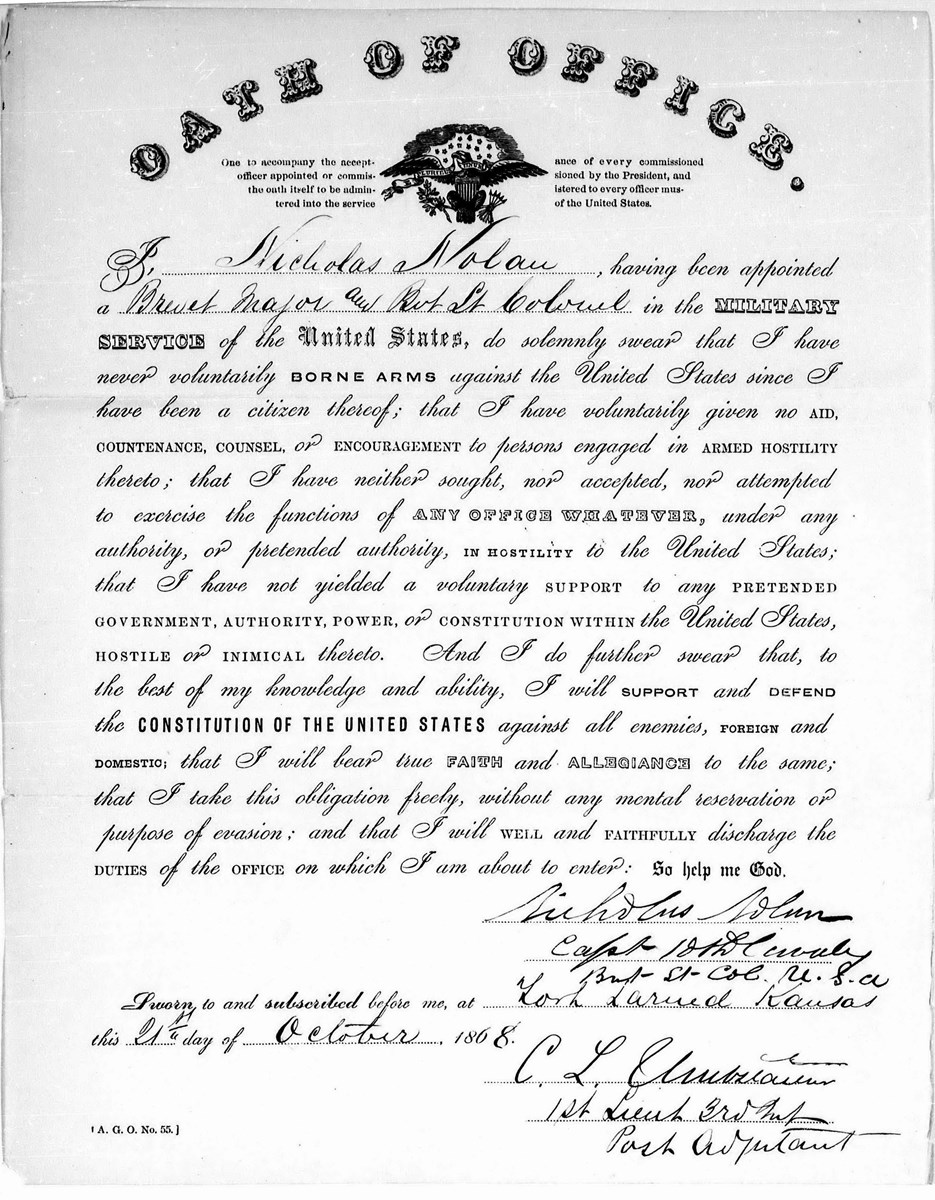 Last updated: January 24, 2017