Plan Your Visit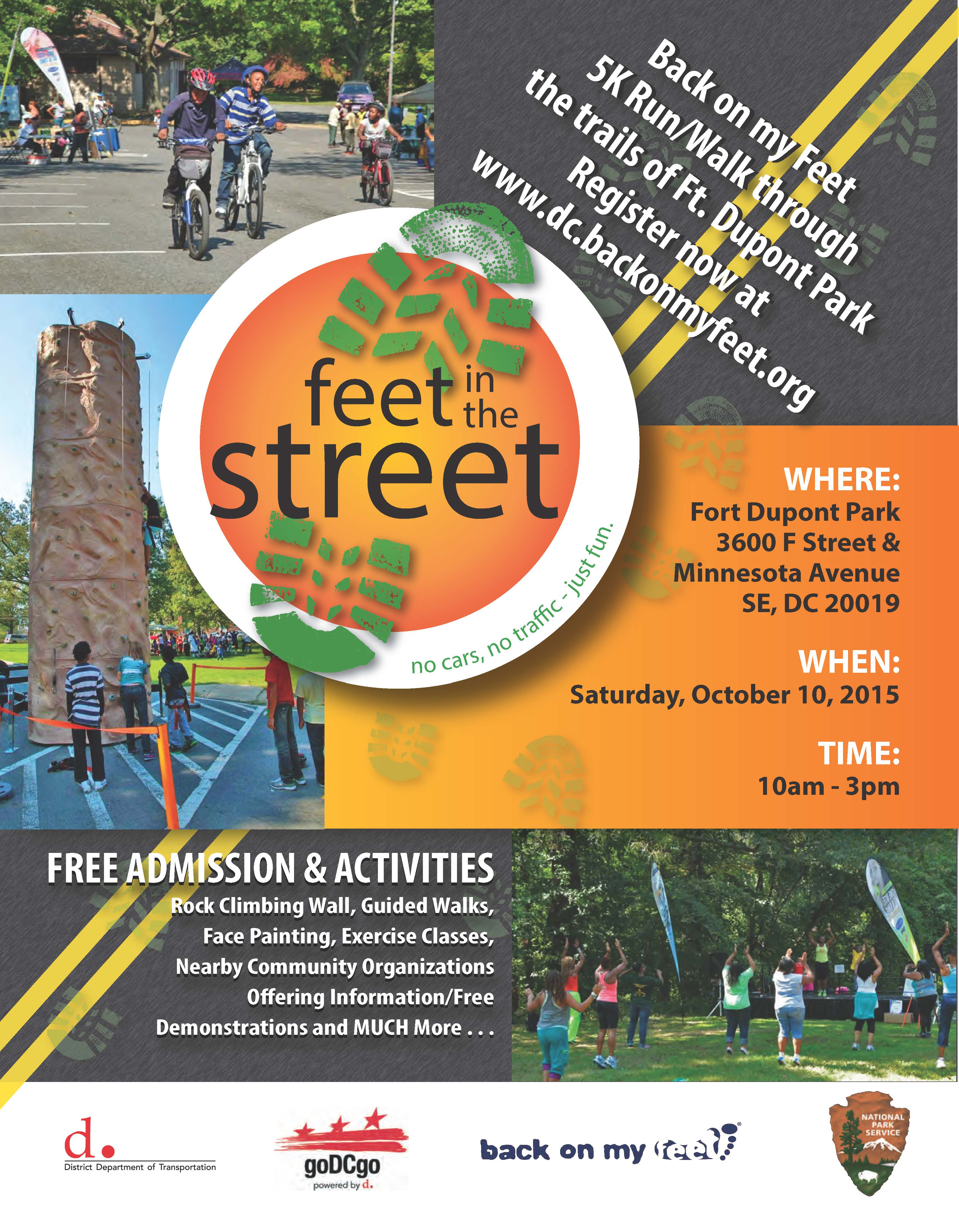 Feet in the Street 2015
October 10,2015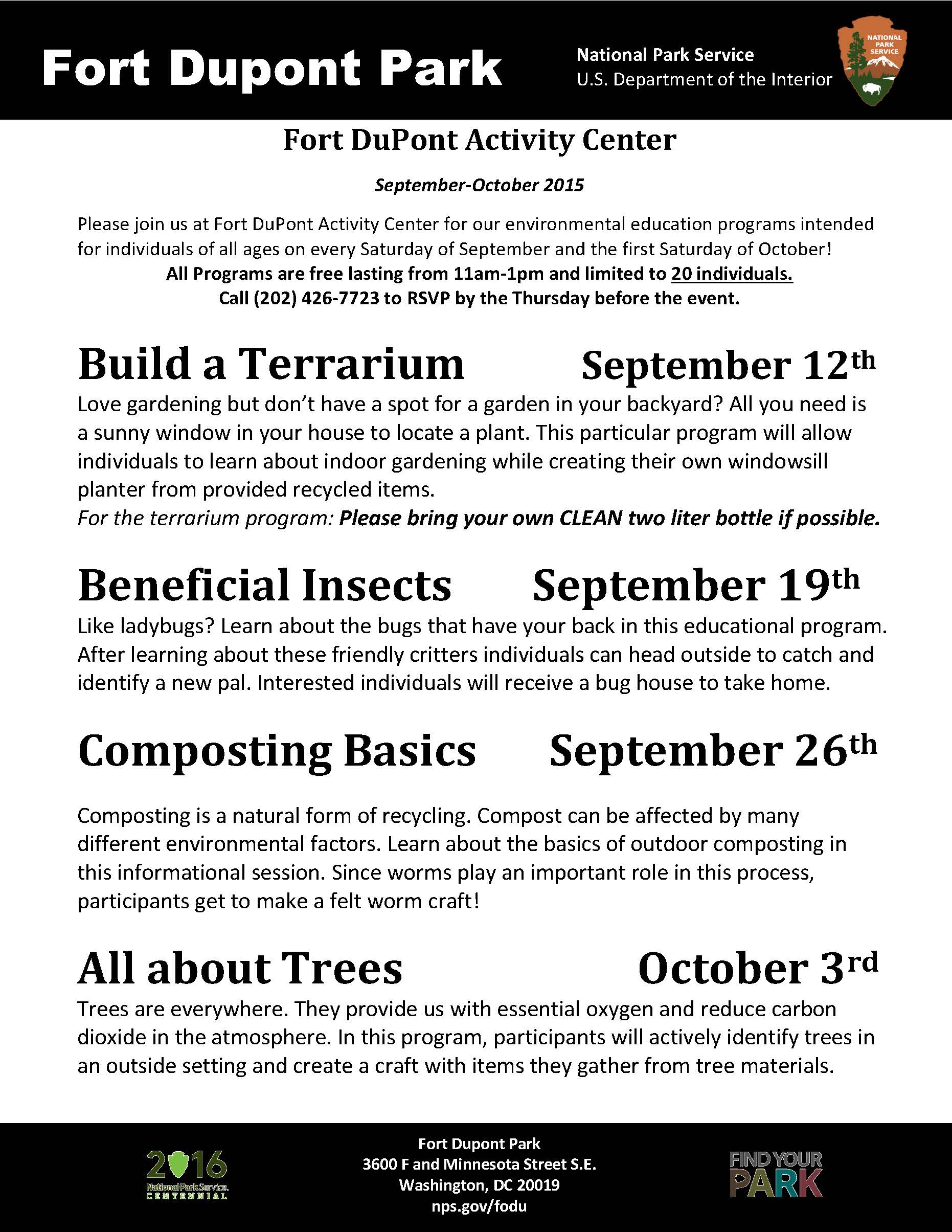 Environment Education Programs
September - October 2015
It may be a night of jazz on stage under the summer stars or a winter walk among old beech and oaks that moves you, but you will find an opportunity for it at Fort Dupont Park.
The Site
The park is open year round, from dawn to dusk. Ranger led programs are given on a regular basis; please visit the schedule of events page for updated program information.
Accessibility
Fort Dupont Park and the surrounding Civil War Defenses of Washington sites along the Hiker/Biker Trail consist of over 400 acres of mature wooded forest, 10 miles of unpaved and paved trails, an Activity Center, and a concert stage.
During the Summer Concert series handicap parking is available at the Activity Center parking lot. On Saturdays that the park holds a concert Fort Dupont Drive will close at 3PM and only allow access for those who have a handicap tag.
The Activity Center (in Fort Dupont Park) offers Civil War Defenses of Washington brochures in braille and spanish.
If you would like a sign language interpreter for one of our programs please notify us two weeks in advance.


Last updated: September 29, 2015