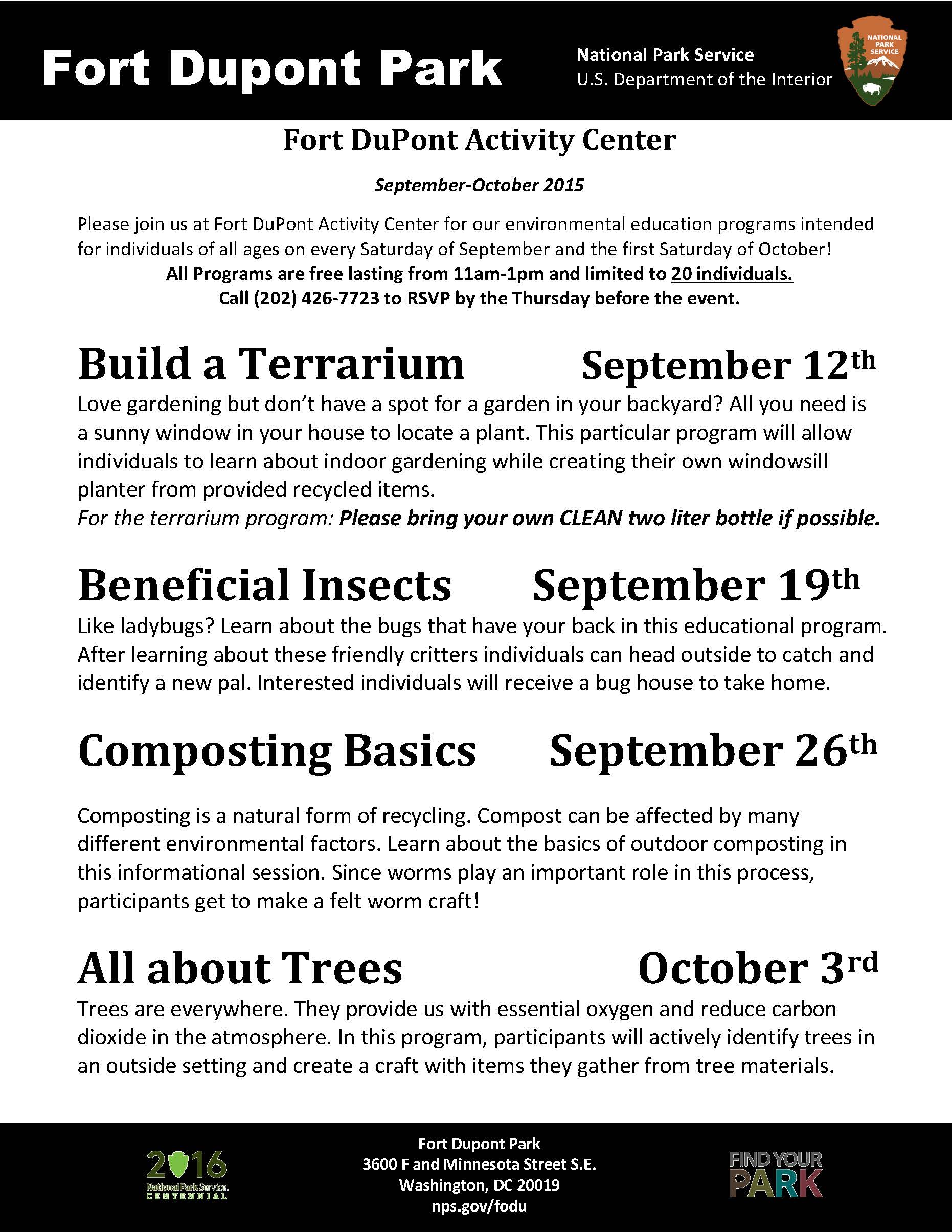 The Fort Dupont Activity Center under the National Park Service will be hosting environmental education programs starting September 12,2015
and held every first Saturday
until the first Saturday of October.
In order of events, the topics are: Build a Terrarium, Beneficial Insects, Composting Basics and All about Trees. Events are free and open to all ages lasting from 11 A.M. to 1 P.M.
at Ft Dupont Park, Washington DC SE 20020. Reservations are required with attendance limited to 20 individuals. For more information, please call 202-426-7723.