Directions and Transportation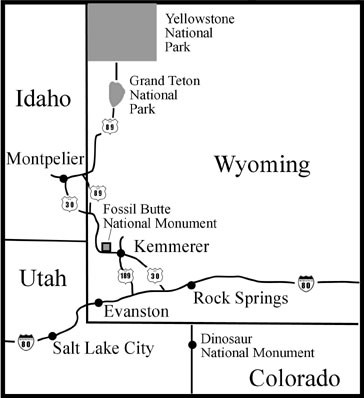 Forty-five miles north of Interstate 80, Kemmerer, Wyoming is at the crossroads of U.S. Highways 189 and 30. The monument is 9 miles west of Kemmerer on U.S. Highway 30. Follow the signs to the visitor center.
Commercial transportation or tour buses are not available. The monument is a 2.5 hour drive from Salt Lake City International Airport and a 3 hour drive from Grand Teton National Park.


Last updated: September 18, 2017