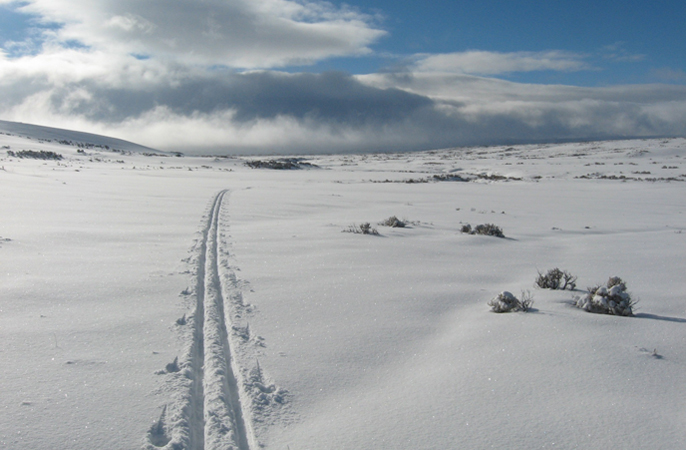 News Release Date:
November 30, 2015
Contact: Marcia Fagnant, 307-877-4455 ext. 24
Contact: Angela Wetz, 307-877-4455 ext. 22
 The road north of the Fossil Butte visitor center is closed for the season to vehicle use. It will reopen when conditions allow during the spring of 2016. Superintendent Angela Wetz based the annual closure on the fact that winter weather makes the late season travel on the upper park gravel road unsafe. The paved section of the monument road from Lincoln County Road 12-300 to the visitor center is maintained between 8:00 a.m. and 4:30 p.m. daily (MST). The main entrance gate may be closed during severe winter weather, or when snow removal is not possible.
Snow machines are not allowed in the monument. Hiking, skiing or snowshoeing are welcome and the closed road north of the visitor center is a good choice for these winter activities.
Fossil Butte National Monument's visitor center is open 8 a.m. - 4:30 p.m. Entrance to the monument is free each and every day. Call 307-877-4455 for more information.