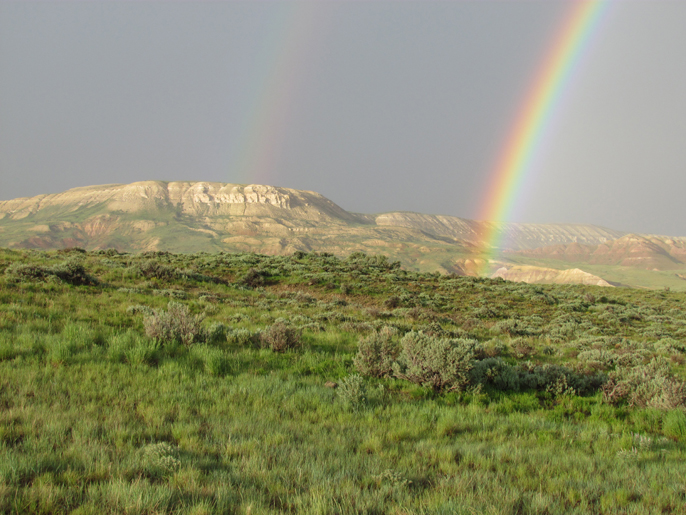 News Release Date:
April 26, 2016
Contact: Marcia Fagnant, 307-877-4455 ext. 24
Contact: Angela Wetz, 307-877-4455 ext. 22
The hills are greening up and bird songs fill the air, as Fossil Butte National Monument opens the paved section of the Scenic Drive north of the visitor center on May 1st. Celebrate the coming of spring and the 100th anniversary of the National Park Service with a picnic lunch and hike along the Nature Trail. The gravel section of the Scenic Drive remains closed until the snowdrifts melt. Visitor center hours starting May 1st are 9 a.m.-5:30 p.m., daily. The visitor center is currently open 8 a.m.-4:30 p.m. through April 30.