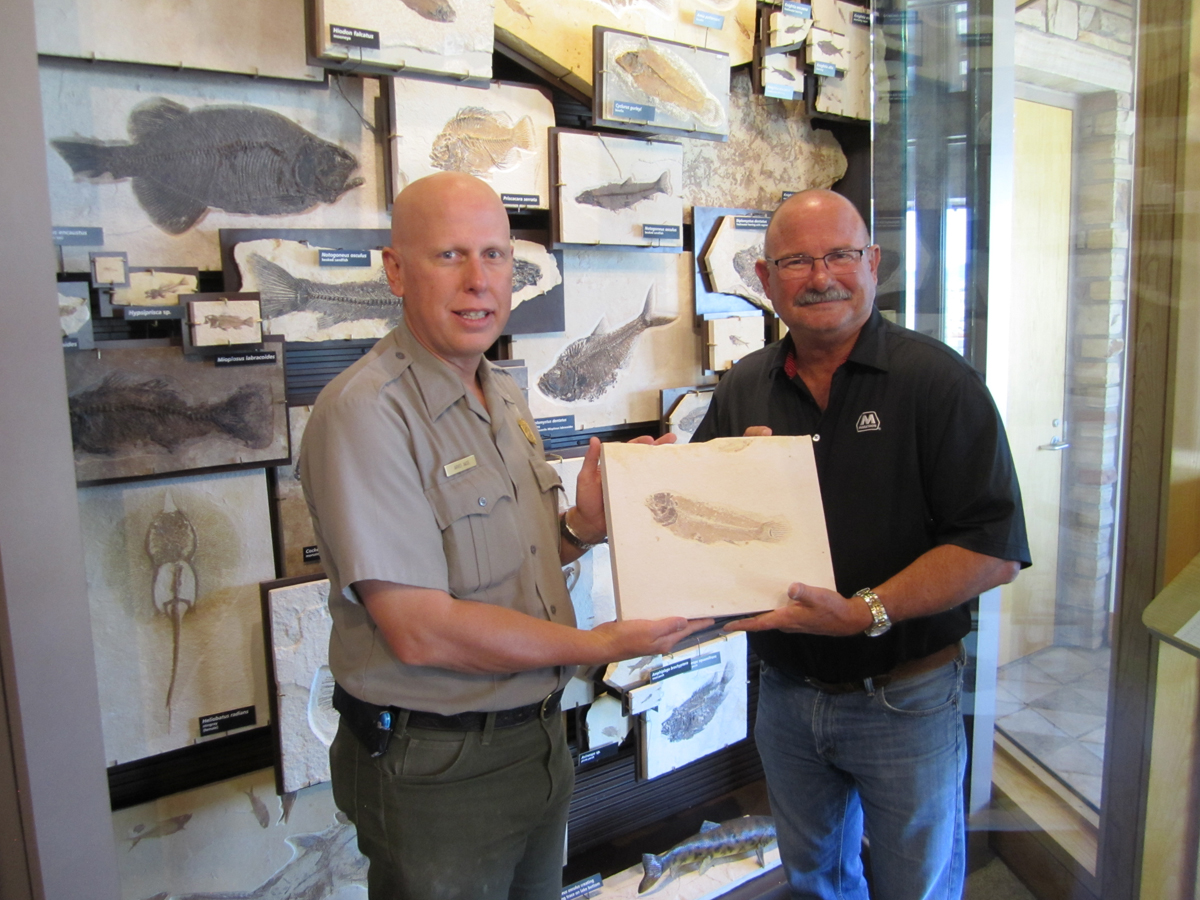 News Release Date:
August 31, 2016
Contact: Marcia Fagnant, 307-877-4455 ext. 24
Louisiana resident, Philip Frazier, donated a fossil bowfin, Cyclurus gurleyi, to Fossil Butte National Monument during the National Park Service's 100th Anniversary celebration. Two years ago, Philip found a covered fish identified as Mioplosus labracoides in a private fossil quarry northwest of Kemmerer. In the spring of 2016 he decided to prepare the fossil and realized it did not look like a Mioplosus. As preparation continued, it became apparent the fossil was a bowfin, related to Amia calva, a freshwater fish which lives in the Eastern United States today. Philip stopped preparing the fish before the delicate fin tips and fragile bones were fully prepared for fear of damaging the fossil. Shortly afterward he returned to Wyoming and met Arvid Aase, Curator at Fossil Butte National Monument. About a month passed when Arvid received an e-mail from Philip who was interested in donating the fossil to Fossil Butte National Monument. At the time of the donation a careful examination of the specimen, verified by tail fin ray counts, determined the amiid to be Cyclurus gurleyi, the rarer of the two amiid species found in Fossil Lake.
The specimen is a welcome addition to the monument's permanent museum collection; available for use in exhibits and paleontological research.