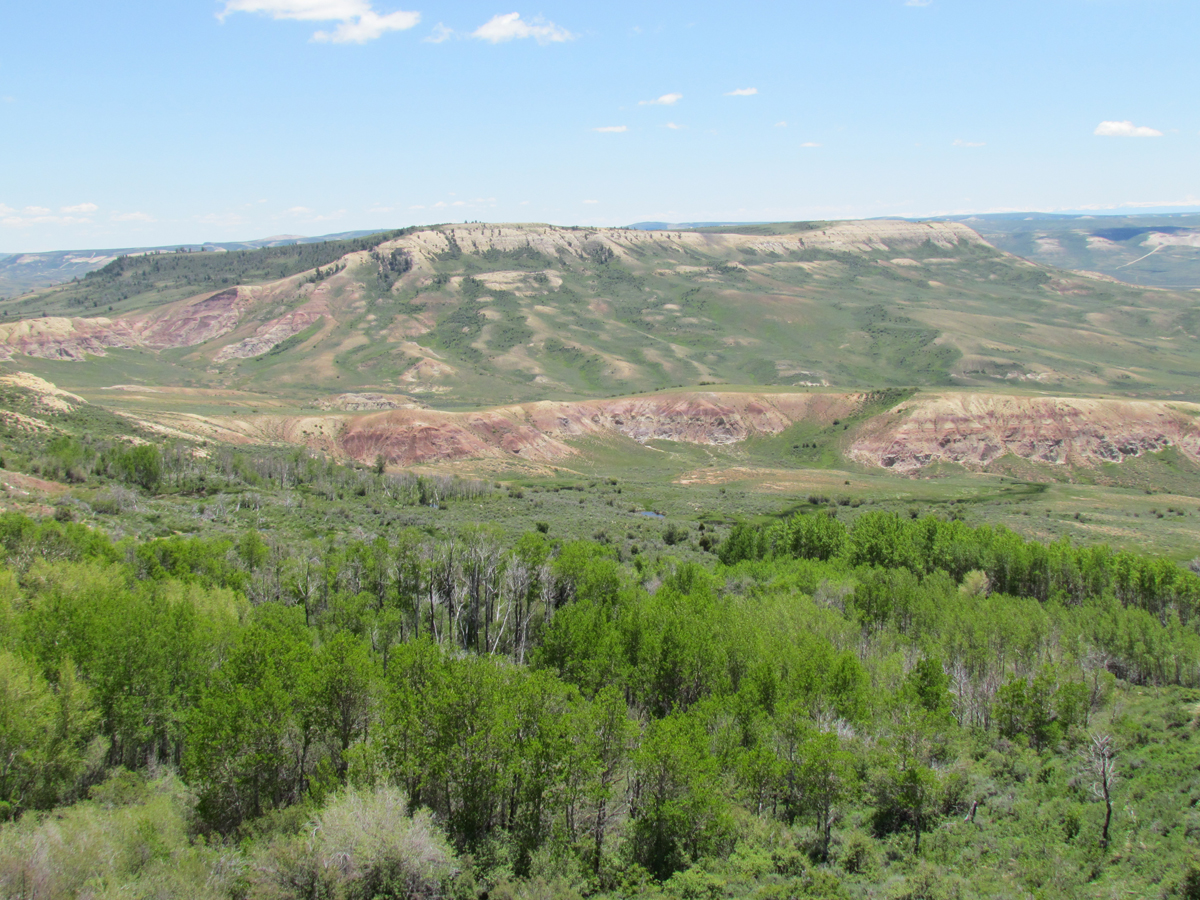 News Release Date:
May 23, 2016
Contact: Marcia Fagnant, 307-877-4455
 As spring continues to blossom and as the hills are greening up, Fossil Butte National Monument will open the gravel road north of the picnic area for the summer season on May 28, 2016.
The National Park Service welcomes visitors into the Fossil Butte NM high country for hiking, biking and exploring the park. Off-road vehicles are not allowed in the monument, except as authorized by the superintendent in case of emergencies or for scientific research. The Chicken Creek valley above the visitor center is open for hiking and we remind the public that all natural resources are protected and collections only occur under permit.
"We are happy to open the road and welcome visitors back to their park," said Angela Wetz, Superintendent of Fossil Butte National Monument. "We are excited for the summer season to begin, and encourage people to come experience Fossil Butte National Monument especially this year during the Centennial of the National Park Service."
The park visitor center is open between 9am and 5:30pm daily. For more information on Fossil Butte NM and updates on park activities, please visit the park's website at www.nps.gov/fobu or call the Visitor Center, 307 877-4455.