Virtual Wayside Tour
This virtual tour follows two of our most popular and informative trails where you can learn more about the geologic heritage of the Florissant fossil beds and why this place became world famous! The Petrified Forest Loop wanders amongst giant stumps of ancient redwood trees that grew in this valley during the Eocene epoch 34 million years ago, while the Geologic Trail takes you even deeper to explore events of Earth's history more than a billion years old.
What we call "Geoheritage" involves more than the geology itself. It relates to how Native Americans, early settlers, fossil collectors, scientists, entrepreneurs, tourists, activists, National Park Service employes, visitors, and now you reading this have valued and interacted with this geologic landscape to benefit and enhance our lives . The traces left by these people include artifacts of stone tools, foundations of homesteads and lodges, pits dynamited to expose the fossil stumps, sawblades in petrified trees, and collections of fossils now in museums far away. This virtual tour along the trails displays some of the many facets of this Geoheritage at Florissant.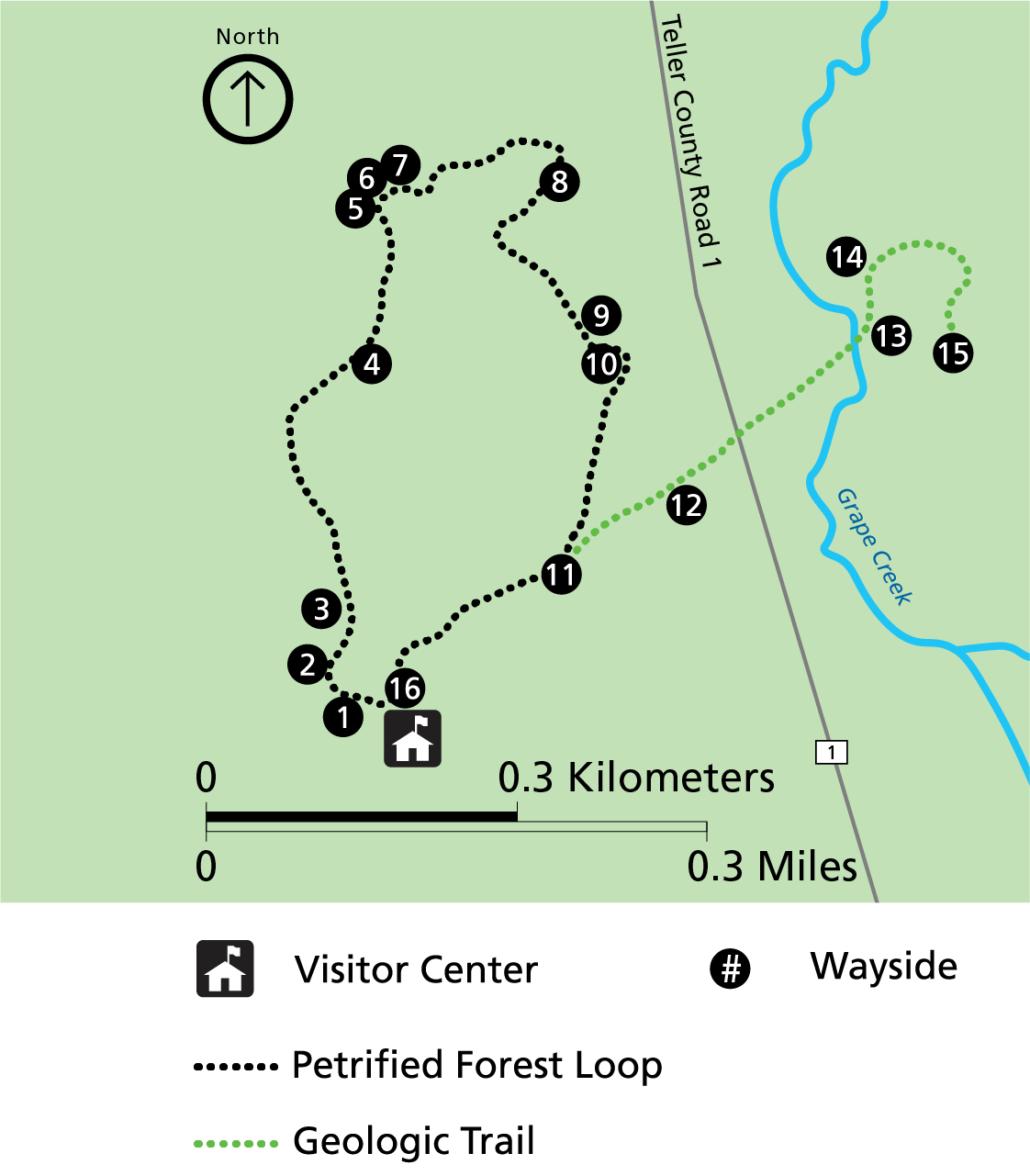 Where are they?
In this virtual tour, you will be looking at a selection of waysides (trail exhibits) found at Florissant Fossil Beds National Monument. This map shows the physical locations of the waysides included. We
wish you were here
to enjoy them in person, but in the meantime enjoy this taste of what the monument has to offer!
Last updated: February 7, 2022