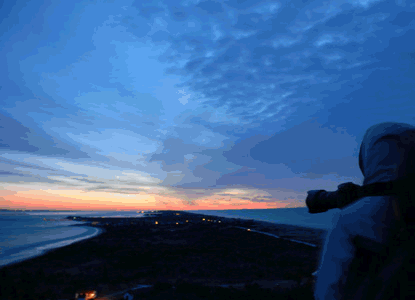 News Release Date:
October 3, 2011
Although services are winding down on parts of Fire Island, special tours and seasonal programs are planned for October 2011. The fall can also be a great time to explore the park on your own when the weather cools and "critters" like mosquitoes and ticks are less abundant.
Ferry service to Watch Hill and Sailors Haven, which is already limited to weekends, will end for the season on Monday, October 10. The visitor centers and snack bars at each of these sites also close on October 10. However, the two marinas and the Watch Hill Campground will remain open until October 25.
The William Floyd Estate will continue to be open until November 13, on Friday, Saturday, Sunday and holidays, from 9:00 a.m. to 5:00 p.m. In addition to the guided tours of the Old Mastic House (offered every half-hour between 10:00 a.m. and 4:00 p.m. when the grounds are open), a variety of indoor and outdoor programs are offered in October:
October 8, 10 am - Old Mastic House: A Simple Architectural Tour
October 22, 10 am  - Trees, Wood and Tools: The Colonial Uses of Wood
October 29, 10 am  - Documents in Stone
October 30, 10 am - Wildflowers in Autumn
For more information about programs at the William Floyd Estate, or to make reservations, call 631-399-2030.
At the Wilderness Visitor Center (631-281-3010), a special program for beginning birders will provide instruction and useful hints to help people better observe the annual fall migration of birds.  Later in the month, local musicians will share their stories through song.
October 15, 10 am - Birding for Beginners
October 28, 7 pm - Shipmates: Sea Chanties