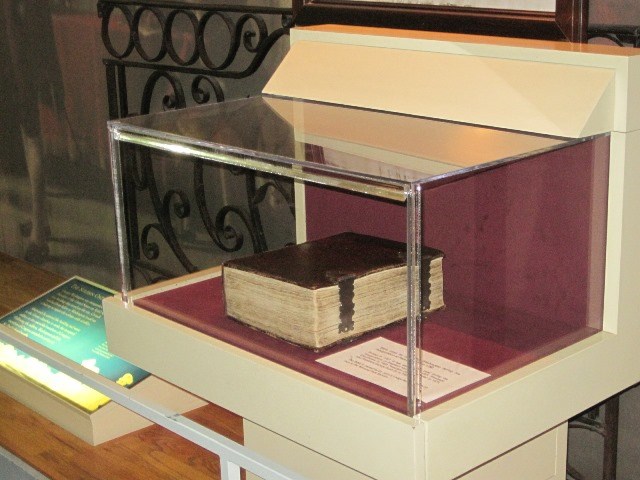 Currently, there are four permanent displays inside Federal Hall:
The George Washington Inaugural Bible on display in the Inaugural Gallery on the first floor.
The Inaugural Balcony slab on display at the east end of the rotunda.
A Printing Press and information about how the trial of newspaperman John Peter Zenger led to the American conception of freedom of the press (now media).
The Portrait Gallery featuring paintings of George Washington and Alexander Hamilton as well as a display showing the restoration of Hamilton Grange National Memorial on its new site in St. Nicholas Park in Harlem.