George Washington Inaugural Bible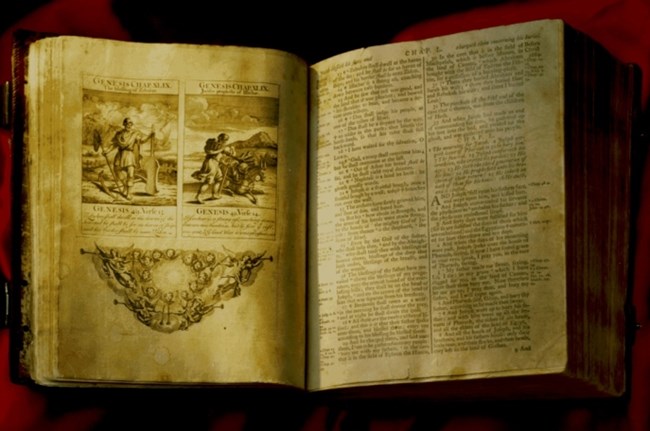 The Bible George Washington used during his inauguration as the first president of the United States on April 30, 1789 was loaned to him by a local Masonic Lodge, St. John's Lodge No. 1, Ancient York Masons.
Printed in London in 1765, it is now known as the George Washington Inaugural Bible. Members of the St. John's Lodge allow it to be displayed in a special case in the Inaugural Gallery on the first floor of Federal Hall National Memorial when it is not in use by the Lodge or on tour.
The Bible has also been used in the inaugurations of Presidents Warren G. Harding, Dwight D. Eisenhower, Jimmy Carter, and George H.W. Bush (whose 1989 inauguration was in the bicentennial year of George Washington's). During the inauguration of Barack Obama as the 44th president on January 20, 2009, members of the St. John's Lodge and the Washington Bible took part in a special ceremony in front of the statue of George Washington on the steps of Federal Hall to honor the momentous occasion.
Last updated: May 28, 2015