Lobby > Exhibits > Scientific Research > Hydrothermal Research > Vital Signs of the Earth
Hydrothermal Research
VITAL SIGNS OF THE EARTH

Q. Why does Norris Geyser Basin look so stark and change so dramatically and frequently?

A. Research has revealed that many factors are responsible, including:

1. high underground temperatures;
2. a mixture of acidic and neutral waters;
3. hydrothermal explosions;
4. thermal disturbances;
5. high concentrations of dissolved silica;
6. and the flow of hydrothermal fluids.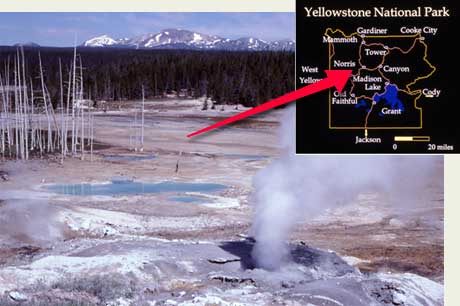 Next | 1 > 2 > 3 > 4 > 5 > 6 > 7 | Next Section: Cross Section of a Hydrothermal System