Pets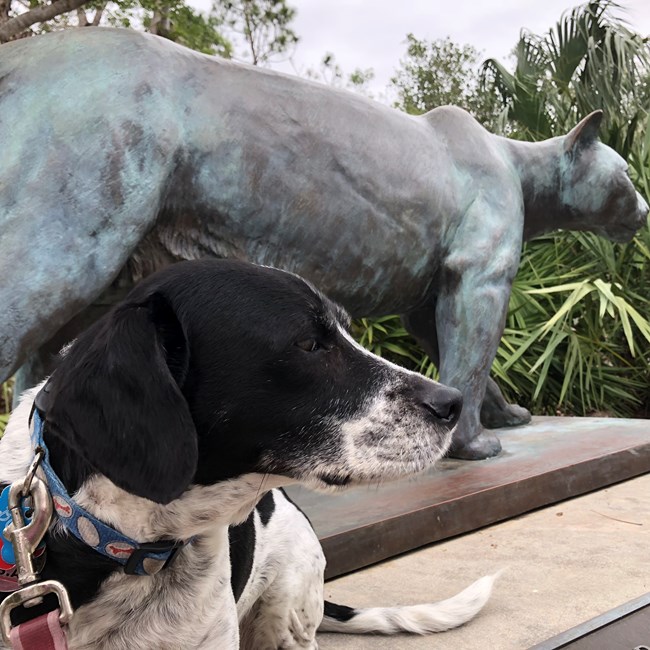 Pets are Allowed in Limited Areas in Everglades National Park

Due to the concern for wildlife management issues, Everglades' regulation allows the closing of an area to the use of pets and service animals, if it is determined that these pose a direct threat to the health or safety of people or wildlife.

Pets present in areas not permitted open themselves to predation by wildlife, as well as posing a significant danger to the handler and other visitors.
Where Can I Bring my Pet?
Pets must be kept on a leash (maximum of 6 feet in length) at all times. Do not leave pets unattended. Please pick up after your pet and dispose in a sealed container.
Pets are permitted in the following areas:
Roadways open to public vehicular traffic

Roadside campground and picnic areas

Maintained grounds surrounding public facilities and residential areas

Private boats
Pets not permitted in the following areas:
All trails - boardwalk, paved and unpaved

Unpaved roads

Shark Valley Tram Trail/Road
Service Animals
To learn more about bringing a service animal to the park, visit the Service Animals in National Parks page.
For additional information call the general park information phone 305-242-7700 or read the Everglades Compendium listing current park-wide laws and policies.
Last updated: October 4, 2021