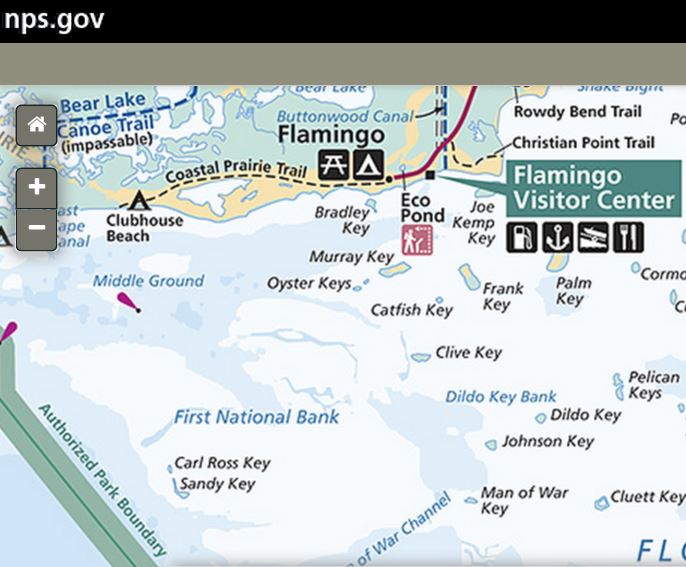 News Release Date:
August 10, 2015
Contact: Lori Oberhofer, Wildlife Biologist, 305-242-7889
Contact: Media Contact Katie Corrigan, 305-242-7714
Contact: Media Contact Mary Plumb, 305-242-7017
 Areas managed to maximize nesting success and minimize disturbance to nesting wading birds have been reopened to public access, including the west side of Palm Key, Frank Key Channel and Carl Ross Key. Wildlife biologists have  determined that herons, egrets and Roseate Spoonbills have finished nesting in these areas for the season.
The west side of Palm Key had been under an emergency closure since April 1. Palm Key is located in Florida Bay approximately 2.5 nautical miles southeast of Flamingo.
The annual closure of the Frank Key Channel has also been lifted and Carl Ross Key is open for day use (sunrise to sunset), as posted. Due to the damage caused by Hurricane Wilma, the Carl Ross Key Campsite has not been reopened. Visitors to Carl Ross Key are reminded that while Carl Ross is open for day use, Sandy Key is permanently closed to public entry year-round to protect sensitive wildlife, and people should not walk from Carl Ross Key to Sandy Key. In a continuing effort to protect Roseate Spoonbills in Florida Bay, these temporary annual closures have provided added protection for two of Florida Bay's most significant spoonbill colonies.
For additional information, contact park information at 305-242-7700 (during regular business hours, Monday – Friday, 8:00 a.m. – 4:30 p.m.).