Date:
January 30, 2012
Contact:
General Park Information
, 305-242-7700
Contact:
NPS Program Contact Bridget Litten
, 305-852-0324 X0316
Contact:
NOAA Program Contact Karrie Carnes
, 305-809-4700 X236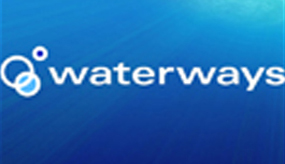 After a nearly four-year hiatus, Waterways has returned with two brand new episodes highlighting invasive exotic species and education programs promoting responsible recreation.
From South American tegus to Indo-Pacific lionfish, south Florida's lands and waterways have become a hot spot for non-native species, and are keeping resource managers at Everglades National Park and Florida Keys National Marine Sanctuary busy. The latest episode of the long-running documentary television series Waterways addresses the impacts of invasive species on the south Florida ecosystem and the management responses to these threats.
The episode "Invasive Exotics of South Florida," airing this month on public and government channels throughout the state of Florida, looks at strategies to prevent the introduction and establishment of non-native species such as the "Don't Let it Loose" campaign and non-native pet amnesty days. The show also follows scientists studying and capturing tegus in the Everglades, and researchers and divers removing lionfish from the Florida Keys.
Next month, "Promoting Responsible Recreation" focuses on three voluntary education programs: Eco-Mariner, Blue Star and Dolphin SMART. Eco-Mariner helps boaters navigate Florida Bay's shallow waters while preventing damage to aquatic vegetation and wilderness resources; Blue Star seeks to reduce the impact of divers and snorkelers on the coral reef ecosystem of the Florida Keys; and Dolphin SMART encourages responsible viewing of wild dolphins. Today, these three programs are leading the way in showing how we can all be better stewards of these delicate ecosystems.
A major emphasis of Waterways is to draw attention to south Florida's conservation stories, and the steps being taken by agencies, scientists and community members to celebrate and better protect native wildlife and their habitats. Past programs have highlighted a wide range of topics, including coral reef ecology, endangered and threatened wildlife, water quality, and Everglades restoration.
More than 200 episodes of Waterways have aired since 1993. The series is a joint endeavor between Everglades National Park, Florida Keys National Marine Sanctuary, and the US Environmental Protection Agency. Waterways airs statewide, reaching a potential four million viewers with information on the diverse wonders of the south Florida ecosystem and the waterways that help support it.
The latest Waterways episode "Invasive Exotics of South Florida" can be viewed on the park's website , on YouTube or on many education and government access channels within Florida-check your local listings for scheduling.