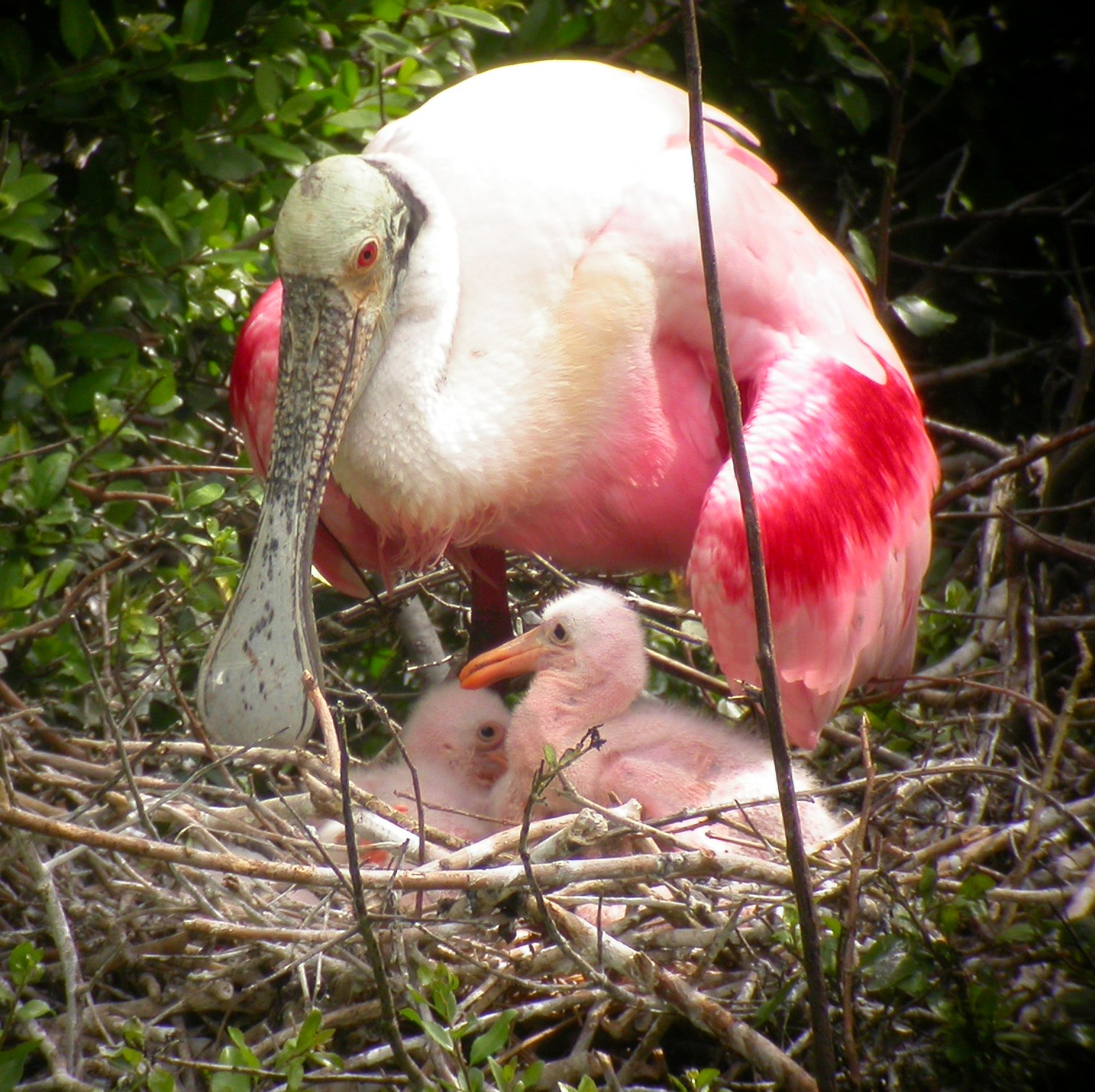 News Release Date:
December 13, 2006
Contact: Linda Friar, 304-242-7714
In a continuing effort to protect Roseate Spoonbills in Florida Bay, Everglades National Park will close Carl Ross Key and Frank Key Channel to public entry during the winter nesting season from December 23, 2006 to March 15, 2007. These temporary closures are intended to provide added protection for two of Florida Bay's most significant spoonbill colonies. (Photo of Spoonbills courtesy
Spoonbill nesting in Florida Bay continues to be threatened by residual damage from Hurricane Wilma, human activity and unnatural predation. Hurricane Wilma in 2005 tore apart Carl Ross Key, a popular park campsite, and pruned the protective tree cover on nearby Sandy and Frank Keys, home to two major spoonbill nesting colonies.
With less protective foliage nesting spoonbills can be easily spooked by passing boats and other human activity, prompting them to leave their nests and expose their young to predator crows.
Both Sandy Key and Frank Key have been permanently closed to public entry for more than 20 years to protect these nesting colonies.
In light of this threat, Everglades National Park will close Carl Ross Key to all public entry during the nesting season. In addition, the park will close the channel running along the west end of Frank Key to protect the Frank Key colony. Park patrols of Carl Ross, Sandy and Frank Keys will be increased during the 2006-2007 nesting season to ensure that the spoonbills are protected and that these closures are observed.
The Park is working with local anglers and boaters to help inform the public and visitors of these temporary closures and provide information about the threats to spoonbills and the rationale for these actions. For additional information contact the Chief Ranger, Everglades National Park at 305-242-7730.