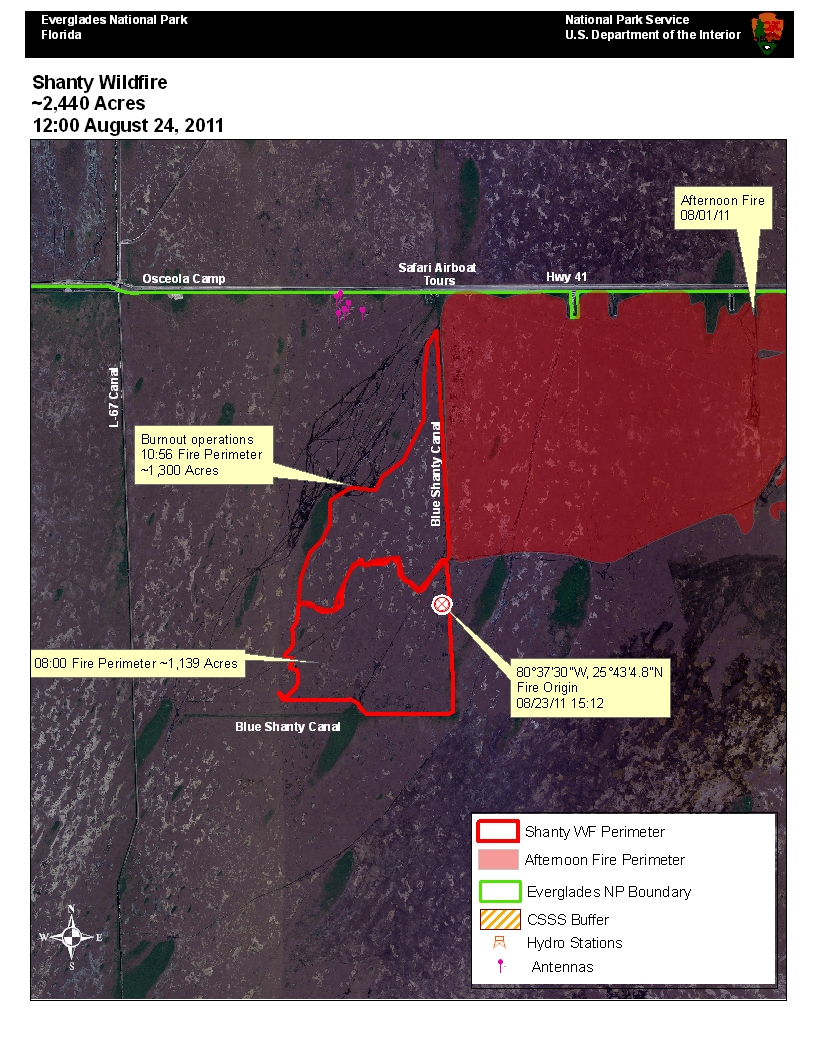 News Release Date:
August 24, 2011
Contact: Rick Anderson, 305-242-7853
Everglades National Park firefighters are currently managing a wildfire that began Tuesday afternoon as a result of a lightning strike. The fire, which has so far consumed over 2,440 acres, is currently burning near the northern border of the park, east of the L-67 canal, and south of US Highway 41. Presently, the fire does not threaten Highway 41, and no visitor services or structures appear threatened.
Fire crews completed burnout operations today intended to minimize the spread of fire towards resources at risk. The management effort is presently being supported by 18 personnel, four engines, two helicopters, and one single-engine air tanker. Thus far, the fire is 20% contained. Fire crews will continue to monitor the fire, particularly in light of deteriorating weather conditions expected tomorrow as Hurricane Irene passes offshore. Operations will continue as conditions merit, with the overall objective of protecting structures and containing the fire within existing natural barriers.