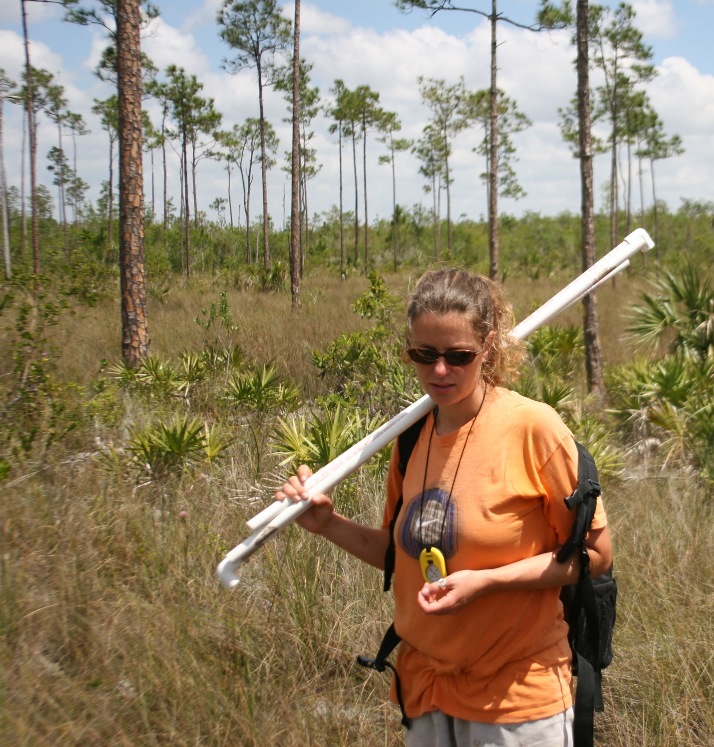 News Release Date:
February 18, 2015
Contact: General Park Information, 305-242-7700
Contact: IRC Contact Tina Pugliese, 561-889-3575
Contact: Media Contact Linda Friar, 305-242-7714
A new report by the Institute for Regional Conservation (IRC) on the status of the rare plants of Everglades National Park will be released March 2. This comprehensive report, 10 years in the making, documents the status of rare plants in the park and provides park managers recommendations on habitat management in the face of potential impacts of sea level rise, invasive exotic species and other threats to the health of this ecosystem.The
report includes a current assessment on the status of 59 of the rarest plant species in the park.
As a World Heritage Site and a Biosphere of International Significance the park is charged with protecting this unique and diverse ecosystem and this report will contribute sound research/science toward this responsibility. In this and other research the IRC has documented that approximately one in four native plant species in south Florida is critically imperiled or possibly extinct in the region. This new IRC report presents the history of rare plants in the park,
which plants have disappeared, which are still present, and efforts underway to monitor and restore their populations.
"We commissioned this report to increase our knowledge on the status of important and rare plants in the park and to help provide a solid foundation for park managers to make decisions on how best to protect these habitats in the future," said Tylan Dean, Chief of Biological Resources at Everglades National Park. "Large conservation areas like Everglades National Park are critical to the survival of many species, including species found in south Florida and nowhere else in the world, and tropical species found in south Florida and nowhere else in the United States," stated George Gann, IRC's chief Conservation Strategist.
Park and Institute scientists invite the public to a presentation from the authors and contributors to this report, being held at Fairchild Tropical Botanic Garden on Monday March 2, from 7 to 8 pm. A reception with refreshments will follow.
WHAT:The Institute
for Regional Conservation (IRC) and Everglades National Park issue and provide
a presentation/talk on a new report on 59 of the rarest plants of the park.
Everglades Botanist Jimi Sadle and Fairchild's Joyce Maschinski will be
available for questions.
WHEN: Monday, March 2, 2015 (7 to 8 pm). A reception with refreshments will follow.
WHERE:Fairchild Tropical Botanic Garden, 10901 Old Cutler Road (Garden House), Coral Gables, Florida
33156.
Click here for directions: http://www.fairchildgarden.org/Visit/Directions
About The Institute for Regional Conservation A private non-profit organization, the IRC is dedicated to the protection, restoration, and long-term management of biodiversity on a regional basis, and to the prevention of regional extinctions of rare plants, animals and ecosystems. For more information on IRC visit www.regionalconservation.org.