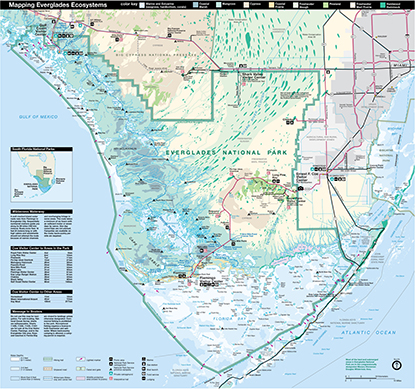 News Release Date:
May 8, 2013
Contact: Fred Herling, Park Planner, 305-242-7704
Contact: General Park Information, 305-242-7700
Contact: Mary Plumb, Public Affairs Officer (Acting), 305-242-7714
 Everglades National Park would like to encourage anyone interested in providing public comment on its Draft General Management Plan / East Everglades Wilderness Study / Environmental Impact Statement (Draft GMP) to do so soon. The Draft GMP was released February 27 and the public comment period ends this Sunday, May 12, 2013. 
According to Superintendent Dan Kimball, "We have been receiving public comment throughout the public comment period, including important input received at public meetings and with stakeholder groups. We are very appreciative of all public comment received and the collaborative effort in working together to shape the long-term vision for the park." 
The Draft GMP is available for review and comment online at:  https://parkplanning.nps.gov/ EVER.  [Here is the navigation: after opening that site, there is a list of "Current projects." Click on "Everglades National Park GMP/East Everglades Wilderness Study" and then the link on the left, labeled, "Open for Comment."  You can then review any portion of the plan and submit your comments.] 
Comments may also be sent by mail directly to Everglades National Park, Attention: Draft GMP Team, 40001 State Road 9336, Homestead, Florida 33034.  
More information on Everglades National Park can be found on the park website