Date:
June 9, 2011
Contact:
Cerisa Swanberg
, 305-242-7040
Contact:
Media Contact Linda Friar
, 305-242-7714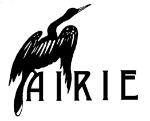 Join Artist-in-Residence Dian Disantis 9:30 am-11 am on Sunday, June 26, 2011 at the Ernest Coe Visitor Center for a demonstration and discussion of her painting techniques. Disantis will also show some of her photography and previous works, as well as paintings that she has created this June during her Everglades residency as part of the Artist-in-Residence-in-Everglades (AIRIE) Program.
"The depiction of the natural environment is a recurrent theme in my art. I am particulary drawn to myopic investigations of flora and fauna and from this approach I manipulate and invent my own abstracted vision of the subject matter," says Dian Disantis.
Additional information on this artist and her work can be found at http://www.artistsofcleveland.com/dian-disantis/ or view her portfolio of paintings at http://www.artistsofcleveland.com/disantis-portfolio/
The AIRIE program provides the opportunity for artists and writers to lie and work in Everglades National Park in order to explore and identify the relationship between nature and art. AIRIE provides a place for artists of all disciplines to create in this wilderness setting, share this experience with park visitors, and to reach a wider public by calling attention to this unique and endangered part of our national heritage. To learn more about the Artist-in-Residence-in-Everglades (AIRIE) Program, visit: www.airie.org or contact AIRIE Coordinator Cerisa Swanberg at 305-242-7040 or e-mail us.