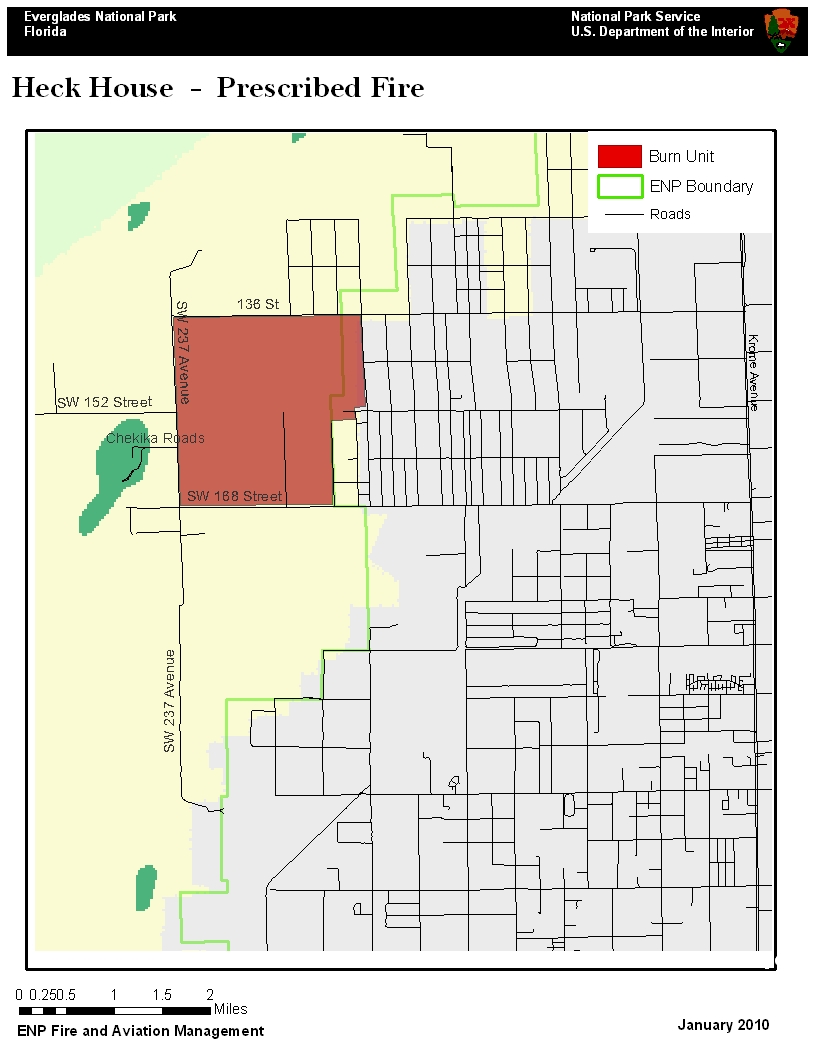 News Release Date:
February 8, 2010
Contact: Linda Friar, 305-242-7714
Contact: Fire Dispatch, 305-242-7850
Homestead, Florida: Today, Monday February 8, 2010, Everglades National Park Fire and Aviation Division will be conducting a prescribed fire burn in the East Everglades District of the park. General location of the fire is south of 136th Street, North of 168th Street, and West of 218th Avenue. Staff and equipment that have been dedicated to this burn include: 3 Wildland Fire Engines,one each from Everglades National Park, the Florida Dept of Forestry, and Ding Darling National Wildlife Refuge; 3 Utility Vehicles (UTV); one Helicopter and approximately 20 firefighters.
Fire operations are set to begin at about 10:00 a.m. and continue throughout the day (weather permitting). The planned burn area is about 2,000 acres in size. Those in the area may see smoke in the area.
Controlled burns are an important part of resource management at Everglades National Park. Information on the fire management program at the park can be found on the park website at https://www.nps.gov/ever/parkmgmt/firemanagement.htm.
Any questions on this burn can be routed to Everglades Fire Dispatch at (305) 242-7850.
-NPS-