Everglades National Park is Open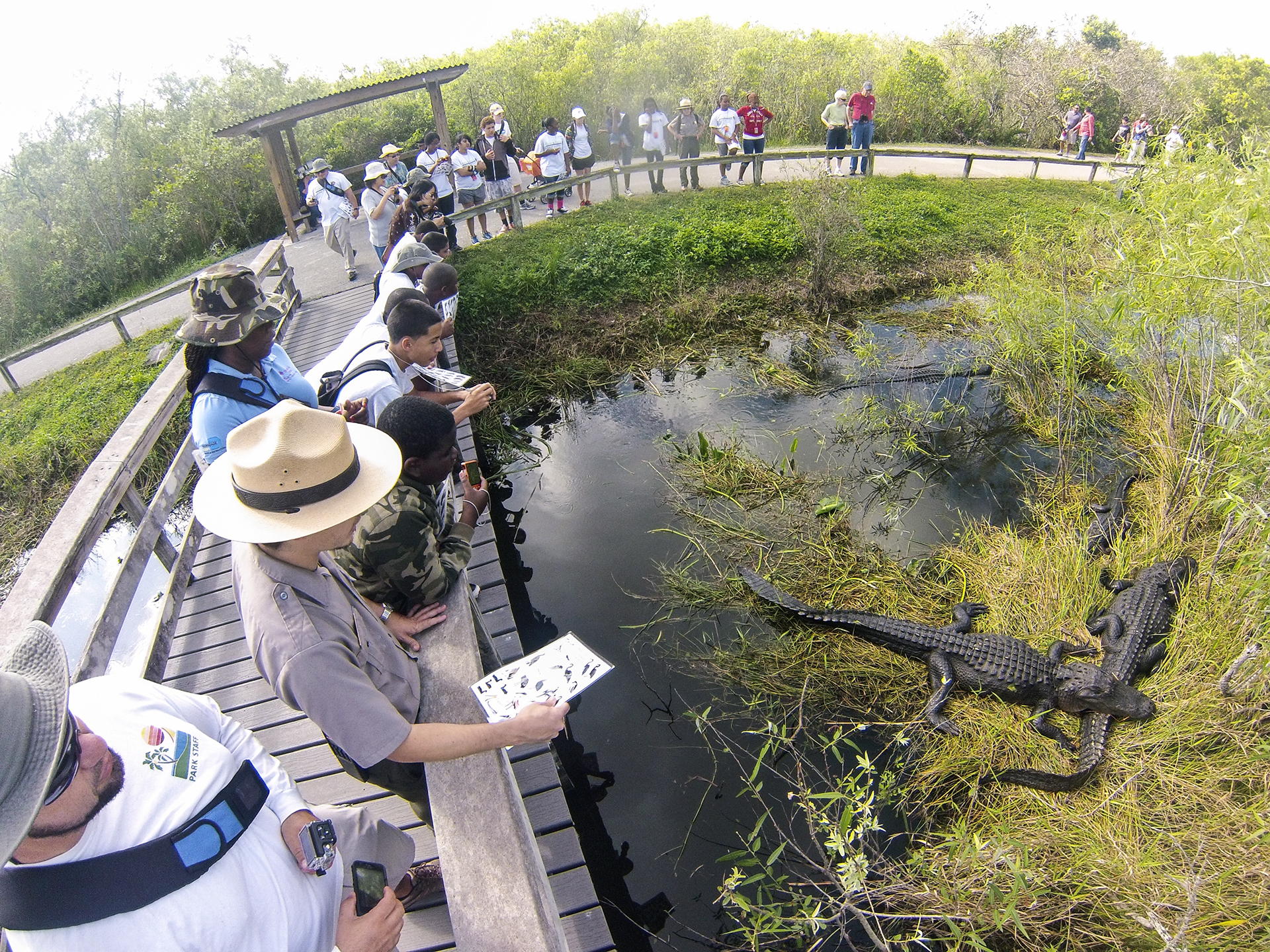 News Release Date:
October 17, 2013
Contact: General Park Information, 305-242-7700
Contact: Media Inquiries: Linda Friar, 305-242-7714
Everglades National Park re-opens to visitors today. Visitors can access all visitor facilities at Everglades National Park including five Visitor Centers and bookstores (Homestead, Royal Palm, Flamingo, Shark Valley, and Everglades City), all park campgrounds, park roads, and recreational waters.  Guided ranger tours will begin as normally scheduled tomorrow (Friday, October 18). Tram tours and bike rentals at Shark Valley, the Flamingo Marina, Boat Tours in Everglades City and Flamingo, and airboat tours along Tamiami Trail are all back up and running today. Visitors should contact the concessions directly to make reservations and/or check their websites. Everglades National Park has been closed since October due to the lapse in Congressional appropriations.
 "We are very happy to be back at work serving the American people and welcoming visitors to Everglades National Park," said Superintendent Dan Kimball.  "Weather in south Florida is great right now! I'd encourage all to get outdoors, come visit the Everglades and enjoy all that the park has to offer."
 Everglades National Park staff is proud to be members of the south Florida community. Our visitors spend about $147 million a year in the communities around Everglades National Park. The economic impact of closing this park for 16 days has been extremely tough on our gateway communities, local businesses, neighbors, and park partners. We look forward to welcoming visitors to the park and doing everything we can to enhance tourism in south Florida to mitigate the adverse economic impact of the government shutdown.
The park is also excited about the free public transportation to Biscayne and Everglades National Parks from the City of Homestead will be providing  on weekends this winter from January through April. The popular Homestead community trolley service will add the national parks to its weekend routes. Riders can enjoy guided tours and direct routes from downtown to the national parks. We look forward to the opportunity to provide our neighbors, friends and worldwide visitors with much needed public transportation to access the wonders of Biscayne and Everglades National Parks! The Homestead Trolley to the National Parks is a partnership between the City of Homestead and the parks.
For updates on the status of park facilities and operations please check our website at nps.gov/ever.

Last updated: April 14, 2015