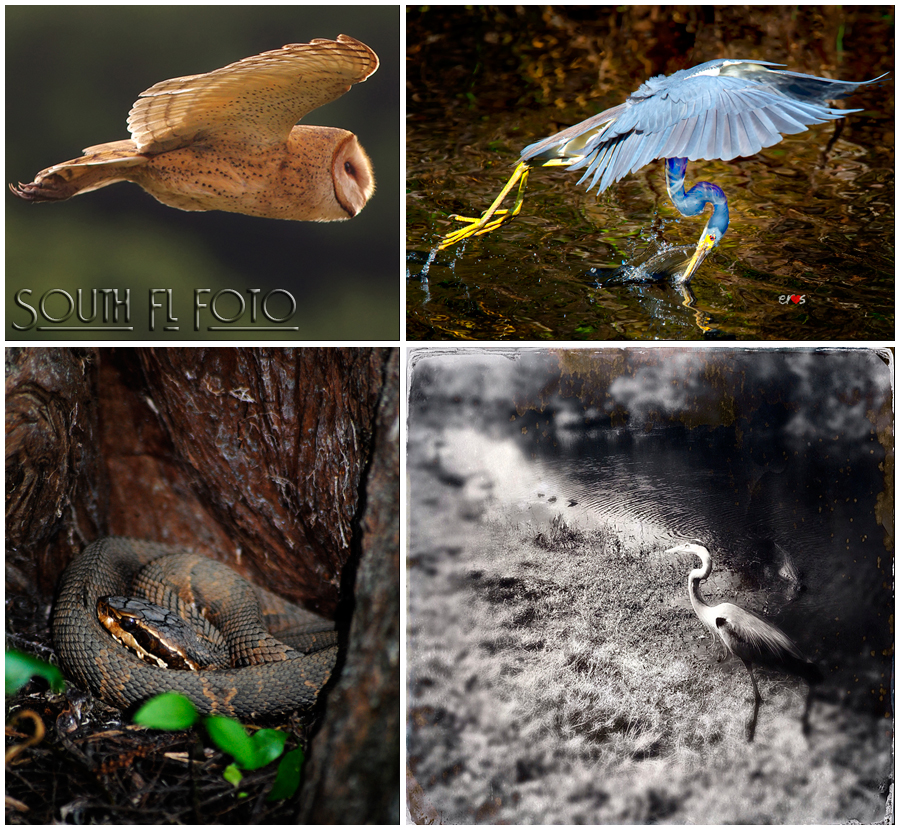 News Release Date:
April 1, 2015
Contact: Media Contact, Linda Friar, 305-242-7714
Contact: Media Contact, Mary Plumb, 305-242-7017
Everglades National Park invites the public to enjoy an art exhibit by the South FL Foto Group, entitled, "The Many Facets of the Everglades," featuring stunning photographs of the Everglades. The collection will be on exhibit at the Ernest F. Coe Visitor Center Gallery at Everglades National Park during the month of April. 
South FL Foto Group brings a collaborative effort in showcasing the many aspects of the natural wilderness and dynamics of the Everglades. From abstract to black and white photography, wildlife and naturescapes, South FL Foto strives to bring a unique perspective in multiple facets of style and creativity.
South FL Foto Group was established in 2012 and has exhibited many works in a variety of locations in Miami. The photographers are: Esther Rosado, Evelyn Garcia, Gil Barroso and Raul Concepcion. 
According to exhibit coordinator Evelyn Garcia, "Each photographer has visited the Everglades for many years and captured different seasonal changes. Each visit is as rewarding as the next, always unpredictable. The multitude of wildlife and plant life gives way to fantastic photographic opportunities. This exhibit is an example of capturing the moment as each photographer sees it."
An artists' reception will be held on April 11, 2015 , between 2-4 p.m. at the Ernest F. Coe Visitor Center. This exhibit will run through the month of April 2015.