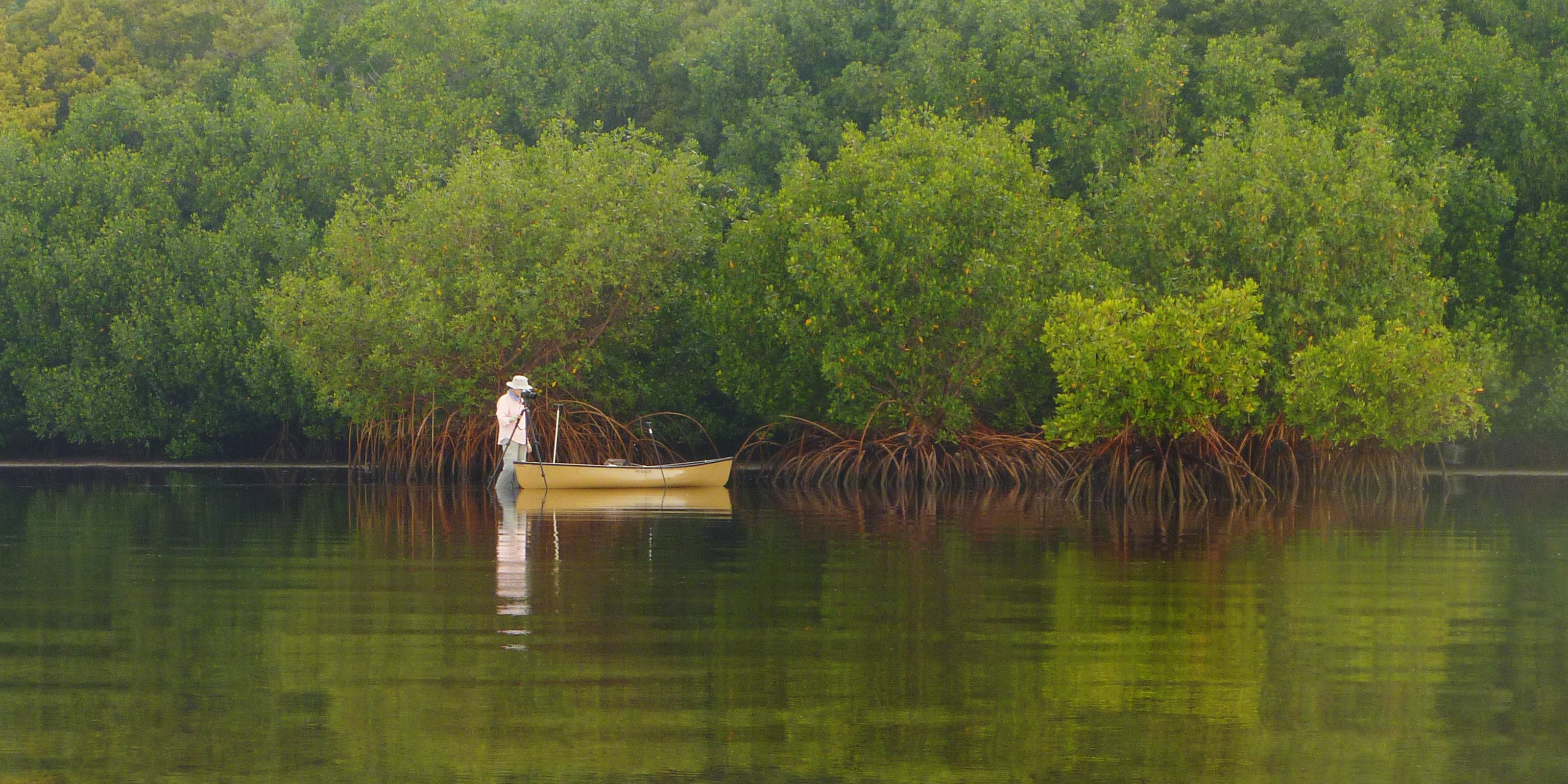 News Release Date:
December 18, 2015
Contact: General Park Information, 305-242-7700
Contact: Linda Friar, 305-242-7714
Contact: Mary Plumb, 305-242-7017
 Everglades National Park invites the public to enjoy a photography exhibit by Constance Mier at the Ernest F. Coe Visitor Center Gallery during the month of January.  An Artist's Reception is being held on Sunday, January 10 (between 2 to 4 p.m.). 
Constance Mier is a wildlife and nature photographer who derives inspiration gained through 10 years of canoe explorations of the Everglades. She frequently photographs in remote locations that are seen only by those willing to paddle several days at a time. As a result, her photographs offer a rare glimpse of the wild Everglades. Working with light and composition, she attempts to capture the animals she encounters in a personal way that invites the viewer to connect, rather than just to look. In addition to winning the Fine Arts category of the 2015 Audubon Photography Awards, Constance has published many of her Everglades images in magazines, including Wildlife Photographic, Canoe Roots, Outdoor Photographer and Extraordinary Vision, and has displayed them in several art exhibits throughout south Florida.
According to the photographer, "I go deep into the Everglades by boat to seek out birds and other wildlife, and to explore the dense mangrove forests and remote, storm-swept beaches. My travels often require long-distance paddling, primitive camping and exposure to various weather conditions over multiple days. My goal is to capture an image that most accurately reflects my personal experience in the Everglades wilderness. I want people to look at my image and feel as if they are there with me. I want the viewer to see a part of the Everglades they never thought existed."