Date:
March 22, 2013
Contact:
Ryan Meyer
, 305-242-7015
Contact:
General Park Information, 305-242-7700
Contact:
Mary Plumb, Public Affairs Officer (Acting)
, 305-242-7714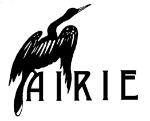 HOMESTEAD, Florida: Artist Photographer Mary Keithan will be showing color nature photographs at the Ernest F. Coe Visitors Center Gallery during the month of April 2013. The exhibition is the result of photographs taken in 2012 while pursuing her passion under the auspices of the Artist-in-Residency-in-the- Everglades (AIRlE) program at Everglades National Park.
Keithan's interest in photography began in 1968 during a family trip to Europe when her father gave her a camera that she still has today. Mary received a Bachelor of Fine Arts degree from Juniata College in Huntingdon, Pennsylvania. She then completed a Master of Fine Arts at Pennsylvania State University where she also took her first formal class in photography.
In 2004, Mary took a month long photography trip to the Everglades. Fascinated by the biological wealth this subtropical wilderness has to offer, she has been inspired to return to the Everglades on an annual photographic expedition. There will be a meet-and-greet reception for the artist at the park's Earnest F. Coe Visitor Center on Sunday, April 7, from 1:00 to 3:00 p.m.  Admission is free.
The Ernest F. Coe Visitor Center is located at 40001 State Road 9336, approximately 10 miles southwest of Florida City. It features award winning natural history displays, an 18-minute film about Everglades National Park, and related book sales. Visitor Center hours are 8:00 a.m. to 5:00 p.m. daily, and admission is free. For information and directions to the park call 305-242-7700. More information about Everglades National Park can be found on the park website