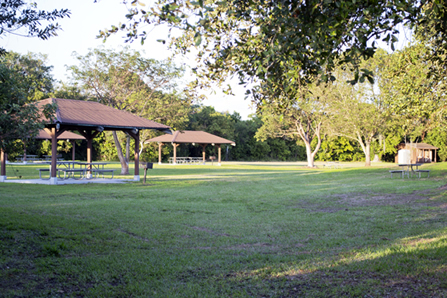 News Release Date:
May 1, 2013
Contact: General Park Information, 305-242-7700
Contact: Mary Plumb, Public Affairs Officer (Acting), 305-242-7714
HOMESTEAD, FLORIDA -- Everglades National Park's Chekika Day Use Area and Long Pine Key Campground have been closed for the summer season. 
The Chekika Day Use Area will reopen on December 1.  This popular part of Everglades National Park is located in the northeast part of the park, off Krome Avenue at the west end of SW 168th Avenue in Miami. Chekika is open seasonally due to a tendency to flood during the wet season.
The Long Pine Key Campground will reopen November 15, 2013.  It is located seven miles (11 km) from the main entrance, just off the main road.  When it reopens, visitors will enjoy the campground's 108 drive up sites for tents and recreational vehicles (RV's), and one group site. A picnic area is nearby, with fire grates and rest rooms. There is also a pond for fishing, an amphitheater for winter programs, and several hiking trails in the area. The picnic area and trail access will remain open through the summer. 
About the National Park Service. More than 20,000 National Park Service employees care for America's 401 national parks and work with communities across the nation to help preserve local history and create close-to-home recreational opportunities. Learn more at www.nps.gov.