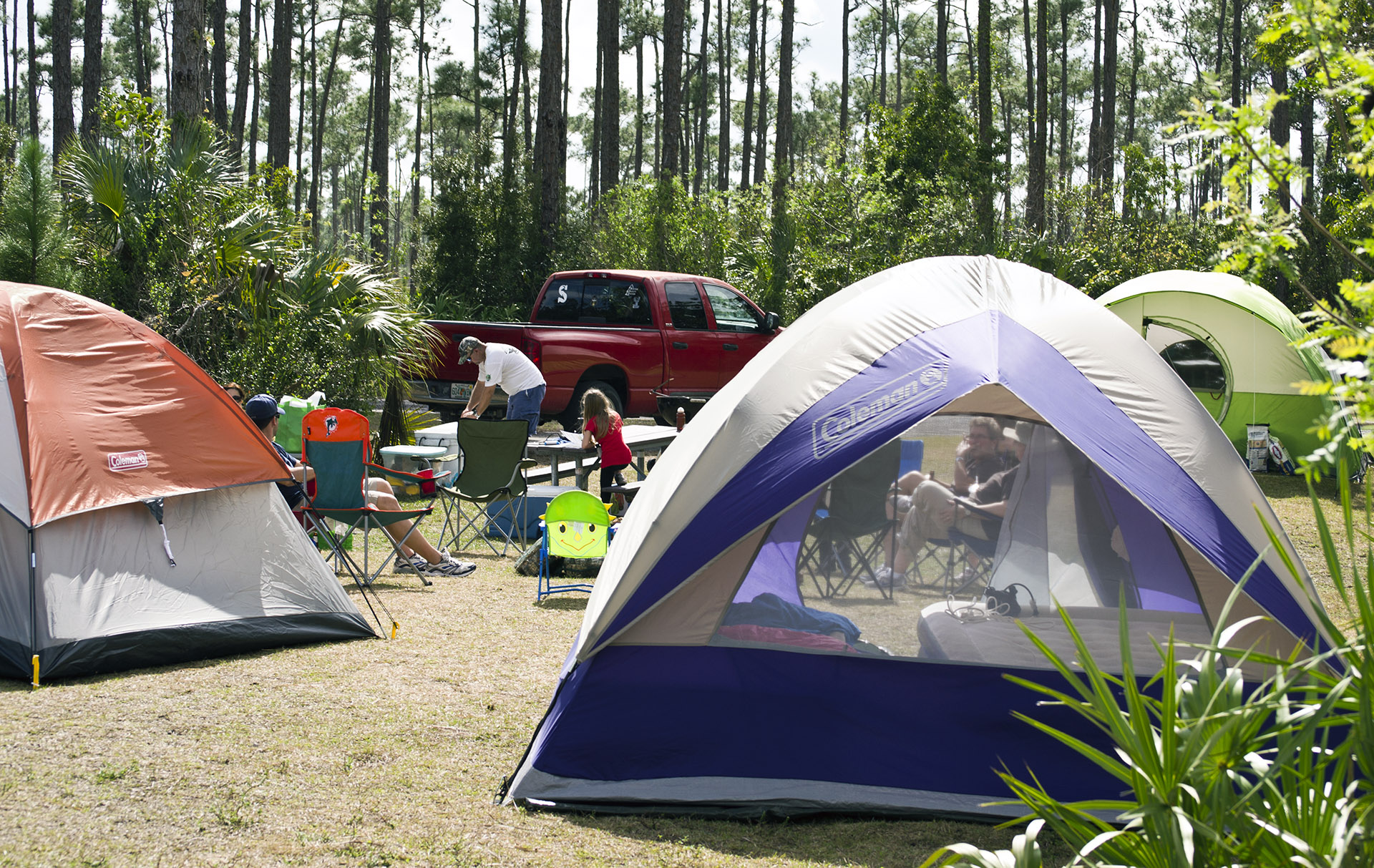 News Release Date:
November 14, 2014
Contact: General Park Information:, 305-242-7700
Contact: Media contacts only: Linda Friar, 305-242-7714
Contact: Mary Plumb,, 305-242-7017
HOMESTEAD, FLORIDA –Everglades National Park's two drive-in campgrounds are reopening on a limited basis on November 15. The Long Pine Key Campground is reopening one to two loops, with limited sites available. The remainder of the Long Pine Key Campground will reopen no later than Christmas. The Flamingo Campground will reopen A-Loop, T-Loop, and walk-ins on November 15. The B-loop will reopen mid-January and will remain open during the busy season. "We are delighted to reopen camping areas and to welcome campers back to the two drive-in campgrounds located within the park," said Everglades National Park Acting Superintendent Bob Krumenaker. "At Long Pine Key Campground, visitors can once again enjoy the very special experience of camping among the largest remaining stands of pine forest in south Florida. The Flamingo Campground offers a breathtaking view of Florida Bay, and easy access to our Flamingo Visitor Center's educational displays, informational brochures, and backcountry permits." The Long Pine Key Campground is located seven miles from the main park entrance in Homestead, where visitors enjoy paved roads, campsites and parking. When fully opened, the campground has 108 drive up sites for tents and recreational vehicles (RV's), and one group site. A picnic area is nearby, with fire grates and rest rooms. There is also a pond for fishing, an amphitheater for winter programs, and several hiking trails in the area. Sites are available in the Long Pine Key Campground on a first-come, first-served basis only. Reservations are not accepted, except for group camping (minimum 10 people).