Date:
May 29, 2015
Contact:
General Park Information
, 305-242-7700
Contact:
AIRIE Program Manager, Sabrina Diaz
, 305-242-7754
Contact:
Media Contact Linda Friar
, 305-242-7714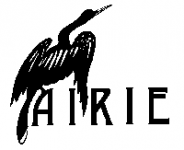 Spanning the southern tip of the Florida peninsula and most of Florida Bay, Everglades National Park is the only subtropical wilderness in North America. It is known for its rich wildlife, particularly large wading birds, and it is one of the only place in the world where both alligators and crocodiles coexist. We are pleased to receive applications which may consider the 2016 National Park Service Centennial in some way. AIRIE anticipates connecting the selected 2016 artists with the general public through dynamic outreach events in the Everglades throughout the year. Additionally, AIRIE alumni are invited to apply for limited summer stays to finish ongoing projects.
The Everglades National Park Artist in Residence in Everglades (AIRIE) program offers artists the opportunity to live and work in this unique environment for a period of up to one month. The works completed under this program will contribute to the public understanding and appreciation of Everglades National Park. It is hoped that these works will characterize the Everglades for present and future generations, giving park visitors and the general public an opportunity to see our heritage through the eyes, and ears of the contributing artists.
The online application can be found at http://www.airie.org