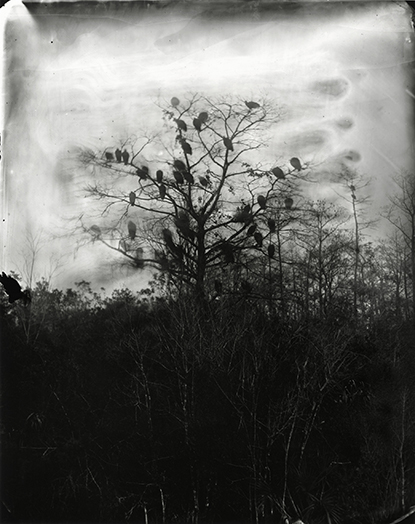 News Release Date:
May 13, 2014
Contact: General Park Informaion, 305-242-7700
Contact: AIRIE Program Manager: Kevin Bowles Mohr,, 305-242-7752
Contact: Media Inquiries: Linda Friar, 305-242-7714
HOMESTEAD, FL: The Artist in Residence in the Everglades (AIRIE) program at Everglades National Park is calling for applications of artists for the twelve spots open for the 2015 calendar year. AIRIE is a volunteer program that brings artists to the park for a month where they live and work immersed in the ecological and cultural resources of the River of Grass.
AIRIE artists, composers and writers are able to seek both solitude and solidarity in the inspiring environment of Everglades National Park. Artists selected are provided park housing so they can immerse themselves in this incredible resource and explore how their art might reflect that experience. Visual arts include painting, sculpture, photography, video arts, and mixed media. Writers include poets and authors of both fiction and non-fiction. Composers (no pop artists) are also welcome to apply.  This exceptional program is competitive and only 12 artists are selected for this unique opportunity each year.
Artists have been an important part of the national park system for over a century. In fact, the writings, paintings, photographs, and public outreach of artists have not only created a permanent record of, but in many instances, helped preserve national parks. From landscape architect Jens Jensen, to painter Frank V. Dudley, to poet Carl Sandburg, many have understood the connection between unspoiled natural settings and artistic pursuit. 
AIRIE artists donate one of the works of art created during their stay in the park to the park collection.  These works contribute to the public understanding and appreciation of Everglades National Park, and give park visitors and the general public an opportunity to see our heritage through the eyes, and ears of the contributing artists.


ABOUT AIRIE
 
For more information on the AIRIE program call 305-242-7752, or visit https://www.nps.gov/ever/supportyourpark/everartistinresidence.htm 
The application can be accessed at the "How to Apply to AIRIE" link.
Support for this program comes from AIRIE, Inc., a 501(c) 3 not-for-profit organization with the mission of supporting the AIRIE program at Everglades
WHAT:         Everglades National Park's Artist in Residence in the Everglades (AIRIE) Program annual call for applications for 2015.
WHEN:        Applications must be postmarked by June 15, 2014.
WHERE:     AIRIE artists are selected for one month residency in the park during the 2015 calendar year.  


This and other park news releases are available at https://www.nps.gov/ever/parknews/newsreleases.htm