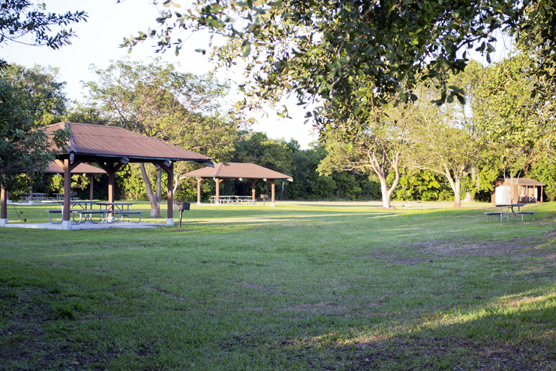 News Release Date:
February 8, 2013
Contact: Samantha Towery, 305-233-2336
Contact: General Park Information, 305-242-7700
Contact: Mary Plumb, 305-242-7714
HOMESTEAD, Florida:Everglades National Park is pleased to host a "Bicycle Rodeo and Safety Fair." The bike rodeo is a one-day training event for young bicycle riders designed to prevent bicycle-related accidents and injuries.
WHAT IS A BICYCLE RODEO?
A "Bicycle Rodeo" is a bicycle safety clinic featuring bike safety inspections, helmet fitting and safety, and instructions about the rules of the road. The goal of the, "Bicycle Rodeo and Safety Fair" is to empower young cyclists with a set of skills for on-road riding. Free bicycle helmets will be given to bike rodeo participants who do not have their own (while the supply lasts).
RIDE THE BICYCLE SAFETY COURSE
A highlight of the "Bicycle Rodeo" will be a ride on a miniature course where young cyclists are shown where and how to apply the rules of the road. The participants will be escorted through the course by a park ranger who will point out hazards, offer safety tips, and further explain the rules of the road. The young bike riders will learn about blind corners, stopping at stop signs, yielding to pedestrians, intersections, crosswalks and driveways.
HERE ARE THE DETAILS!!!
·        What?Bicycle Rodeo and Safety Fair
When?

Feb. 23, 2013 (Saturday)

Time?

10:00 a.m. to 2:00 p.m.

Where?

Everglades National Park, Chekika Picnic Area (Off of Krome Avenue - SW 168thStreet)

Who?

All Ages Are Welcome
A "Bicycle Rodeo" provides an opportunity for young bicyclists to practice and develop bicycle safety skills that will help them to become better bicyclists and avoid typical crashes. Youngsters are able to demonstrate their bicycle skills in a safe, fun, and noncompetitive atmosphere.
In addition to the Bike Rodeo, Everglades firefighters will be on hand to sign children up as Junior Firefighters. Youngsters will have the opportunity to complete a task book with fire crews and find out what it takes to be a wildland firefighter. Items in the task book include turning on a fire hose, carrying a fire pack, and trying on wildland firefighting uniforms. Upon completion of the Junior Firefighter program, each student receives a special patch for their participation.
Other agencies will be in attendance and will be staffing various safety stations throughout the day.
Chekika Picnic Area has four large, covered picnic pads and five grills so families are encouraged to bring a lunch and enjoy the park for the afternoon. There are two nature trails in the area that provide excellent viewing opportunities for Everglades wildlife.
Fees and Directions: This is a fee free event.
Physical Address: 24200 SW 160th Street, Miami, FL
About the National Park Service. More than 20,000 National Park Service employees care for America's 395 national parks and work with communities across the nation to help preserve local history and create close-to-home recreational opportunities.  Learn more atwww.nps.gov.