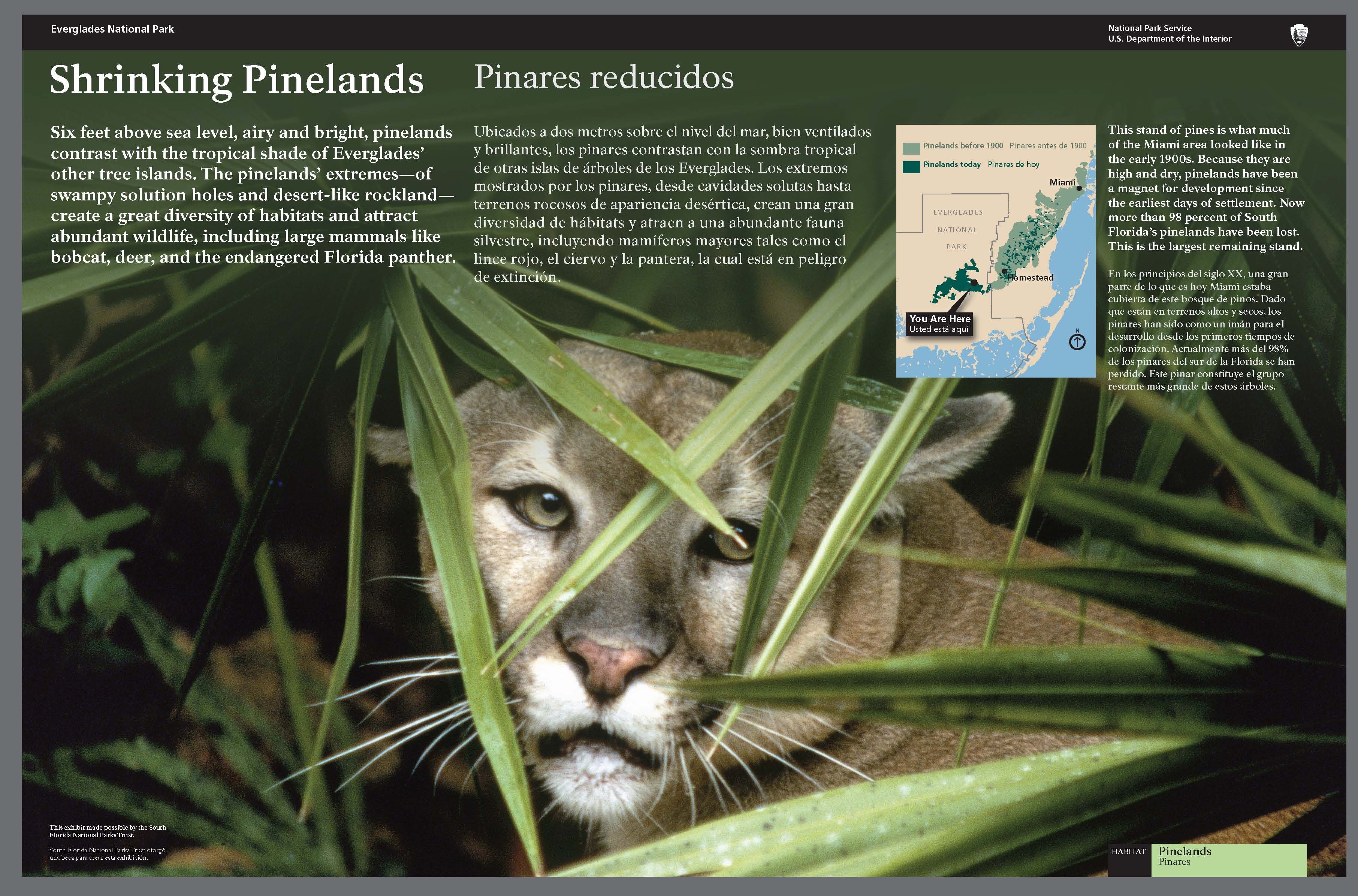 News Release Date:
December 1, 2006
Contact: Linda Friar, 305-242-7714
Everglades National Park and the South Florida National Parks Trust will dedicate new bilingual roadside exhibits on Sunday, December 3, 2006. Nine beautiful, new full-color exhibits have been installed along the 38-mile drive between the park's main entrance and Flamingo. The dedication ceremony coincides with the beginning of the winter season and the parks 59th anniversary celebration on December 6, 2006.
The new exhibits were made possible through a generous donation from the South Florida National Parks Trust, a nonprofit friends organization whose mission is to strengthen the connection between the people of Florida and their National Parks.
The exhibits serve as a roadside trail that showcases and provides interesting information about the major habitats seen along the park road. The text of each exhibit is printed in both English and Spanish, part of a program to assist the park in educating park visitors regarding the varied and complex ecosystems with the park. Superintendent Dan Kimball says "Everglades National Park expects a million visitors a year will view and enjoy these exhibits that have been carefully designed and constructed to last for 15 to 20 years in the challenging South Florida environment."
The dedication will take place at 10:30 AM, one mile west of the Ernest F. Coe Visitor Center, where the main park road crosses Taylor Slough. For more information, contact Everglades National Park at 305-242-7714, or the South Florida National Parks Trust at 305-665-4769.
Note - Images of exhibits attached below courtesy Everglades National Park.