Fish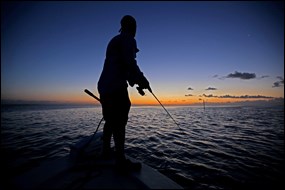 The aquatic life of south Florida is inextricably entwined with the natural and cultural history of the landscape. Fish, in particular, form not only an integral link in the Everglades food web, but have also figured prominently in the human history of the area.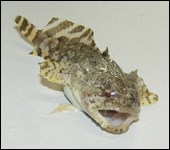 From the time of the earliest occupation of the Everglades, fish have served as an important staple for locals. To the recreational angler, the Everglades have become a world-class destination for the pursuit of immense sport fish. And the productive estuaries of the area continue to drive commercial harvesting operations outside the park to this day.
Nearly 300 different species of fish are known to inhabit the freshwater marshes and marine coastline of Everglades National Park. Fishing remains one of the most popular activities in the park. Prospective anglers should be aware that licenses are required and applicable regulations are enforced.
Gulf Toadfish

Listen to a Gulf toadfish recorded at North Nest Key, a small key in the northeastern part of Florida Bay. Toadfish are one of the few fish that make sounds loud enough for people to hear.

Credit / Author:

NPS Natural Sounds Program

Date created:

10/14/2020
Last updated: October 17, 2017