CESI Research Project 99-7
South Florida Ecosystem Assessment: Phase I/II
Everglades Stressor Interactions: Hydropatterns, Eutrophication, Habitat Alteration, and Mercury Contamination
Q.J. Stober, K. Thornton, R. Jones, J. Richards, C. Ivey, R. Welch, M. Madden, J. Trexler, E. Gaiser, D. Scheidt, & S. Rathbun

Mercury is a toxic contaminant present in the south Florida ecosystem, largely through atmospheric deposition. Mercury can accumulate within the tissues of many organisms -- periphyton, fish, wading birds, alligators, panthers, etc.-- as it travels up the Everglades food chain. Exposure to high levels of mercury can inhibit reproductive success in some and, in some cases, prove lethal in others.
The CESI program helped fund this two-year landscape assessment of the south Florida ecosystem conducted by the Environmental Protection Agency. An examination of the related risks from mercury, and the pathways in which the contaminant moves through the system, were central to the analysis.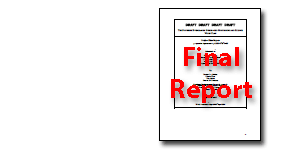 Final Report
(PDF, 7.2 MB)
Cai, Y., Jaffe, R., Jones, R. (1997). Ethylmercury in the Soils and Sediments of the Florida Everglades. Environmental Science & Technology, 31(1): 302-305
Contact the principal investigator directly with questions about this study.
Last updated: October 3, 2018