CESI Baseline Research Project 99-10
Restoration of Jacquemontia reclinata
Christopher Kernan & Cynthia Lane

The coastal ecosystems of south Florida provide habitat for many rare species of plants and animals, including the Federally endangered beach jacquemontia, Jacquemontia reclinata. The successful recovery of this dainty morning glory requires expanding existing natural populations, increasing the existing number of protected populations, and creating ex-situ conservation holdings.
This CESI-funded investigation helped clarify the distribution and biology of beach jacquemontia and initiated experimental restoration of this critically imperiled species. The project followed the recommendations and guidelines set forth for the species under the South Florida Multi-Species Recovery Plan.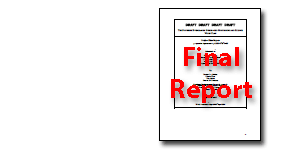 Final Project Report
(PDF, 2.5 MB)
Contact the principal investigator directly with questions about this study.
2001, Annual, Report, Restoration, Jacquemontia, reclinata, Florida, Ecosystem, CESI, Critical Ecosystem Studies Initiative, Fairchild, Lane
Last updated: October 3, 2018