CESI Baseline Research Project 97-6
Fish Recruitment/Growth/Habitat Use in Florida Bay
Mike Robblee

This CESI-funded project allowed investigators to examine a variety of topics of importance, including documentation of the occurrence of juvenile and small resident fishes in the estuary, a comparative study of ichthyoplankton composition, and physiological studies of several bay species, including spotted seatrout, barracuda, and two species of snapper. The data collected for this project were used in the development of ecological models to predict the impact of increases in freshwater flow on fish populations in the estuarine areas of Florida Bay. These models were part of the effort to provide science-based justification for the Comprehensive Everglades Restoration Plan authorized by Congress in 2000.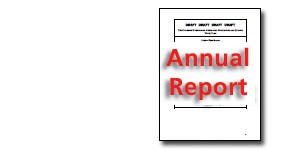 Project Annual Report: 1999
(PDF, 950 KB)
Contact the principal investigator directly with questions about this study,or to receive copies of related publications.
Robblee, Florida Bay, Fish, Recruitment, Growth, Habitat, Use, Everglades, CESI, Critical Ecosystem Studies Initiative
Last updated: October 3, 2018