CESI Baseline Research Project 97-5
The Effect of Everglades Food Items (Prey) on Crocodilian
Growth, Development, and Fertility
Paul Cardeilhac

Alligators are the freshwater Everglades and are often considered a "keystone" species in the aquatic systems in which they reside. As such, the general health and condition of alligator populations serves as an indicator of overall ecosystem function. Instances of severe environmental change have the potential to impact the growth and reproductive potential of alligators.
This CESI-funded investigation examined five years of reproductive data on alligators from the Florida Everglades, and compared the results to control populations in Louisiana. The study highlights important variations in alligator pysiology and draws valuable conclusions on the interplay of nutrients and water levels. The results of this study will better inform the proper modeling of alligator responses to proposed restoration efforts.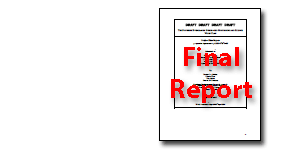 Final Report
(PDF, 550KB)
Contact the principal investigator directly with questions about this study.
Modeling, AATLSS, Effect, Everglades, Food Items, Prey, Crocodilian, Alligator, Growth, Development, Fertility, Cardeilhac, Bass, Wolff, Fleming
Last updated: October 3, 2018