CESI Baseline Research Project 97-16
Temporal/Spatial Variation in Seagrass Associated Fish/Intertebrates
Mike Robblee

In 1987, Florida Bay experienced the widespread and unprecedented mortality and loss of thousands of acres of seagrass beds. Since that time, the character of the estuary has changed to include areas of persistent turbidity and periodic algal blooms. These changes garnered significant attention and spurred the proliferation of scientific study in the area.
The Critical Ecosystem Studies Initiative has funded a number of scientific investigations into the workings of the bay and its inhabitants. A suite of studies conducted by the United States Geological Survey Florida Caribbean Science Center--of which this project was a part--examined the life histories of, and relationships between, pink shrimp, fish, and seagrass, and how each responds to changes in nutrients, salinity, and light.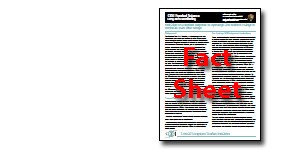 USGS Project Fact Sheet
(PDF, 200 KB)
Browder, J. A., Zein-Eldin, Z., Criales, M. M., Robble, M. B., Wond, S. Jackson, T. L., Johnson, D. (2002). Dynamics of Pink Shrimp (Farfantepenaeus duorarum) Recruitment Potential in Relation to Salinity and Temperature in Florida Bay. Estuaries, 25(6B): 1355-1371.
Contact the principal investigator directly with questions about this study,or to receive copies of related publications.
Pink Shrimp, Salinity, Temperature, Seagrass, Fish, Invertebrates, Florida Bay, Robblee, CESI, Critical Ecosystem Studies Initiative
Last updated: October 3, 2018