CESI Research Project 97-14
American Alligator Nesting and Reproductive Success in Everglades National Park

Perhaps no other animal is more closely identified with the Everglades than the American alligator. This keystone species bears considerable importance in the health and function of south Florida's ecology. It is well understood that reproductive success is contingent on many factors, particularly hydrology.
This project is the culmination of 13 years of study on the nesting success of alligators in Everglades National Park. As part of this research, nearly 850 nests were surveyed during this time, the majority of which were located in Shark River Slough. This investigation provides valuable insight into hatchling success and nest site selection, as well as impacts from flooding, predation and infertility.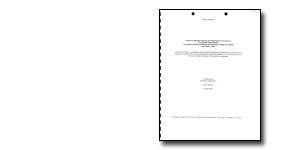 Final Report
(PDF, 2.9 MB)
Contact the park personnel above directly with questions about this study.
Last updated: October 15, 2015