CESI Monitoring Project 99-1
Development of Protocols and Methods for Monitoring Fish and Invertebrates in Short-hydroperiod Wetlands in Eastern Everglades National Park
Christina Bruno & Omar Beceiro

Crustaceans are found ubiquitously throughout the freshwater marshes of the Everglades. Due to their relatively short life spans, high rates of reproduction, and sensitivity to changes in hydrology, these populations can serve as indicators of ecosystem health, particularly in response to short-term perturbations.
This CESI-funded investigation examined communities of both large and small crustaceans in both the Rocky Glades and Taylor Slough areas of Everglades National Park. The study reveals much about the occurrence and abundance of these organisms in response to seasonal change in south Florida. The study also resulted in the development of an identification key to copepods occurring in Everglades National Park, and the discovery of one species new to science.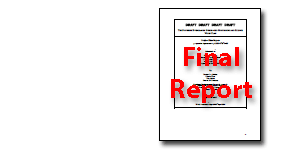 Final Report
(PDF, 177 KB)
M. Cristina Bruno, Kevin J. Cunningham, Sue A. Perry. (2003). Copepod communities from surface and ground waters in the southern Everglades. Southeastern Naturalist, 2(4): 523-546.
Bruno M. C., J. W. Reid and S. A. Perry. (2003) Checklist and identification key for free-living copepod crustaceans in freshwater habitats of Everglades National Park and adjacent areas, Florida, U.S.A., with notes on their ecology. Florida Scientist, 66(1): 23-42.
Bruno M. C., J. W. Reid, and S. A. Perry. (2002). New records of harpacticoid copepods from Everglades National Park (Florida, U.S.A.): description of Nitokra evergladensis, new species (Ameiridae), supplementary description of Attheyella americana, and redescription of Bryocamptus newyorkensis (Canthocamptidae). Journal of Crustacean Biology, 22(4): 834-854.
Bruno M. C, G. Sagnotti and Sue A. Perry. (2002). Planktonic copepods from marshes of different hydroperiods in Everglades National Park (Florida, U.S.A). Hydrobiologia, 485(1-3): 1-18.
Contact the CESI Coordinator directly with questions about this study,
or to receive copies of related publications.
Last updated: April 14, 2015