CESI Monitoring Project 97-6
Long-term Study of Fire Season and Frequency in Pine Forest and Associated Cypress Wetlands, Big Cypress National Preserve
James R. Snyder & Holly A. Belles

South Florida has often been called the "lightning strike capital of North America." Given such a title, it is not surprising that frequent wildfires are a natural occurrence in the Everglades landscape. Over thousands of years, south Florida pine forests have become adapted, and dependent, upon periodic burns for their survival. In recent years, however, changes in land use and hydrology patterns have resulted in significant alterations to the area's historic fire regime. To ameliorate these effects, land managers increasingly rely upon carefully prescribed burns to accomplish resource management objectives.
This CESI-funded project examines the long-term effects of prescribed burns in the Raccoon Point area of Big Cypress National Preserve. The study establishes important baseline information that serves to better analyze the effects of several experimental burning regimes. The information obtained through this analysis will better inform fire management decisions to the benefit of long-term ecosystem health.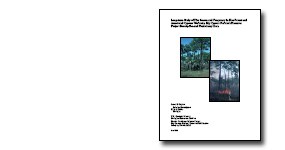 Final Report
(PDF, 2.2 MB)
Contact the principal investigator directly with questions about this study.
James Snyder, Jim Snyder, Big Cypress National Preserve, Fire, Frequency, CESI, Critical Ecosystem Studies Initiative, Fire Season
Last updated: April 14, 2015