CESI Monitoring Project 04-7
Vegetation Monitoring in Taylor Slough
Jimi Sadle

The plant life of the Everglades is heavily influenced by the hydrology of the region. Areas of particularly low elevation, like Taylor Slough, historically remained inundated for longer periods of time, thereby encouraging the growth of specific wetland species. Over the past century, however, water management practices have greatly altered the natural flow of water to the slough, thereby bringing change to the vegetative community.
The CESI-funded project continues a long-standing effort to monitor vegetation changes in Taylor Slough. By correlating observed patterns with recorded water levels, researchers have been able to demonstrate how rapidly these communities respond in the face of change. Observed changes in species composition have also helped demonstrate unexpected changes to the water quality of the area.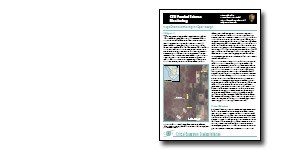 Project Fact Sheet
Hi Res, 850 KB | Lo Res, 230 KB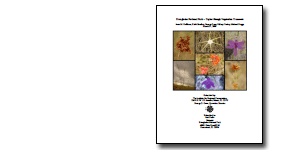 Final Report
(PDF, 1 MB)
Literature Cited
Armentano, T.V., J.P. Sah, M.S. Ross, D.T. Jones, H.C. Cooley, and C.S. Smith. 2006. Rapid responses of vegetation to hydrological changes in Taylor Slough, Everglades National Park, Florida, USA. Hydrobiologia 569:293-309.
Craighead, F.C. 1971. The trees of south Florida, Volume I, The natural environments and their succession. University of Miami Press, Miami, FL. 212 pp.
Olmsted, I.C., L.L. Loope, and R.E. Rinze. 1980. A survey and baseline analysis of aspects of vegetation of Taylor Slough, Everglades National Park. Report T-586, South Florida Research Center, Everglades National Park, Homestead, FL. 71 pp.
Reddy, R., T. Osborne, and M. Zimmerman. 2008. Long term changes in phosphorous storage in selected hydrologic units of the Everglades. Unpublished report to Everglades National Park. 20 pp.
Van Lent, T., R. Johnson, and R. Fennema. 1993. Water management in Taylor Slough and effects on Florida Bay. National Park Service, South Florida Research Center, Homestead, FL. 79 pp.
Contact the principal investigator directly with questions about this study.
Last updated: April 14, 2015