CESI Monitoring Project 04-3
Hydrologic Monitoring of Joe Bay
Mark Zucker

Changes in water-management practices have been made to accommodate a large and rapidly growing urban population in south Florida. These changes have resulted in a highly managed hydrologic system that has altered the hydrology of the Everglades and Florida Bay ecosystems. Over the past decade, Florida Bay has experienced sea-grass die-off and algal blooms, which are indicators of ecological change attributed primarily to the increase in salinity and nutrient content of bay waters.
Funding from the CESI program permitted researchers with the U. S. Geological Survey to measure flows into Florida Bay from the mainland through the major creeks along the northeastern coast. Five monitoring stations in the mangrove zone along the northeastern coast of Florida Bay were selected to determine the magnitude and distribution of flows into the bay. The results of this study provide scientists with essential information from along the mangrove zone where data were not previously available.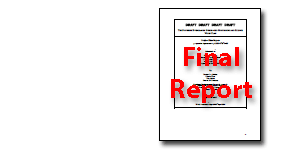 Fact Sheet
(PDF, 600 KB)
Additional Project Information
Additional fact sheets, photos, reports, and publications related to this
monitoring effort are available on the USGS project web page.
Contact the principal investigator directly with questions about this study.
Magnitude, Distribution, Flows, Northeastern, Florida Bay, Everglades, USGS, CESI, Critical Ecosystem Studies Initiative, Hittle, Patino
Last updated: October 3, 2018