CESI Monitoring Project 03-4
Everglades Ecosystem Assessment: Water Management and Quality, Eutrophication, Mercury Contamination, Soils and Habitat: Monitoring for Adaptive Management: a R-EMAP status report.
Daniel Scheidt & Peter Kalla

Since 1993, the United States Environmental Protection Agency has partnered with the Florida International University Southeast Environmental Research Center to conduct periodic system-wide assessments of the south Florida ecosystem. In cooperation with a variety of state, federal and tribal agencies, this Regional Environmental Monitoring and Assessment Program (R-EMAP) continues to inform management decisions in the ongoing restoration effort.
In the summer of 2005, the Critical Ecosystem Studies Initiative helped fund an intensive biogeochemical sampling effort conducted by R-EMAP, which documented the ecological condition of the 2,063-square-mile freshwater portion of the Everglades Protection Area. The results of this investigation reveal important information about the status and distribution of nutrients, pollutants, mercury, periphyton, soils, and other environmental parameters important in describing the current condition of the ecosystem.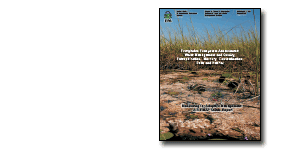 Final Report
(PDF, 6.1 MB)
Contact the principal investigator directly with questions about this study.
Last updated: April 14, 2015